Have you been enjoying the recently-released SMITE RPG Shadows Over Hercopolis? It appears many are, and not many have managed to conquer the Adventure's Hard mode. With that in mind, the devs of the MOBA would like to step on the gas – and possibly your face – with the introduction of a new Nightmare mode.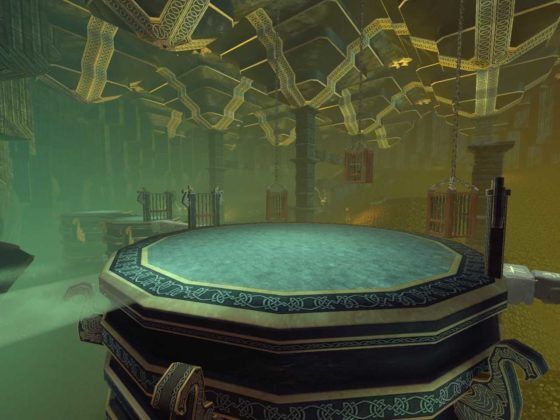 The new Nightmare mode of Shadows Over Hercopolis promises to not only make enemies tougher, but to change the environmental hazards and boss encounters in such a way that they'll need to be re-learned. Or to put it in a quote directly from the presser, it's "the most unforgiving content the SMITE devs have ever created".
To sweeten the pot, the devs are issuing a challenge to players: the first to defeat Loki in the new Nightmare mode will each receive 8,000 Gems – a prize valued at $100 – along with 10 skin codes. There are also a lot of other community challenges that can be taken up as well.
Our Thoughts
Either the devs of SMITE are very cocky or extremely sure that this new Nightmare Mode is just as tough as they claim it is. Then again, perhaps it's not cockiness if they're willing to put $100 worth of Gems on the line. In any event, we wish those who take up the challenge the very best of luck!
Source: press release
Articles Related to SMITE
SMITE's Shadows Over Hercopolis is Flashy and Repetitive
Smite Launches its Co-Op PvE Adventure
Hand of the Gods: SMITE Tactics Brings Open Beta to Steam
Related:
Co-op
,
MOBA
,
News
,
PvE
,
SMITE