"Magic is everywhere" is a usually comforting axiom to remind you to take in the beauty of the natural world, but magic in Dark and Light is a lot more literal, and the world is absolutely steeped in magic. The kind of magic that lets you craft weapons or cast spells at foes.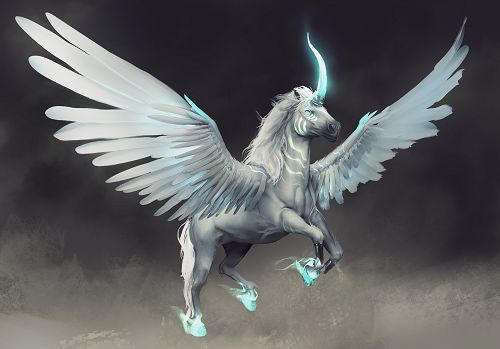 A recent press release from Snail Games offers up a lore primer of magic in Dark and Light, as well as a peek at magic systems in the works.
The Sacred Path area in the world of Dark and Light is the central point of all magic and is also where the main playable area is located. In this nexus of power, elemental magic causes a variety of unique ecosystems to flourish. A total of 25 locations are planned for the game, each with their own wildlife and harvestable resources.
As for magic in the wider world, the devs speak about powers that let players craft weapons and tools, create teleportation towers, or even transform in to animal forms in order to traverse the world. Animals in the world can also be tamed, and can evolve with new abilities as they fight. Should an animal fall, magic can be used to summon creatures as thralls or to harvest elemental resources from certain beings.
Our Thoughts
It all sounds very interesting, but we're going to wait for some more hands-on details on how magic applies itself in-game and what sort of mechanics govern the magic system in Dark and Light. Regardless, the magic of this game does sound robust and varied.
Your Thoughts
Do you think the magic in Dark and Light is intriguing, or are you going to wait and see what the gameplay will actually offer? Give us your thoughts in the comments below.
Source: press release
Articles Related to Dark and Light
Dark and Light Steam Page Goes Live
Dark and Light Business Model Confirmed
The MMO Alpha and Beta List: January 27, 2017
Related:
Dark and Light
,
Magic
,
News
,
Sandbox MMO