The "announcement' may have snuck up on us, but in spite of its stealth we now know that a new ARK game is headed our way. It seems that the next step in the dinosaur-themed adventure is the VR game ARK Park, published by Snail Games, and of which we don't have a lot of details so far, other than its official website and Facebook page.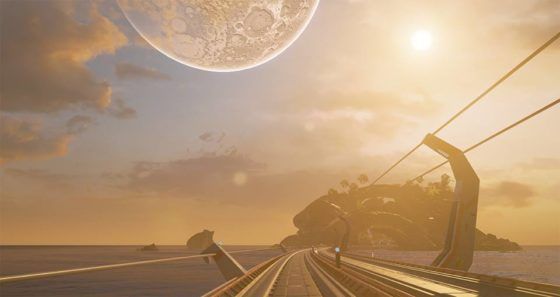 ARK Park is described as an "immersive VR experience that brings you to a world where living, breathing dinosaurs are still roaming the earth" and where "players embark on an exciting tour of this ancient time, interacting [with] and witnessing hundreds of dinosaurs up-close and personal."
The Facebook page has a few screenshots and on the official website players can sign up for news, but other than that, we don't have any other details right now. We will keep you updated as soon as Snail Games releases more info or, who knows, a trailer.
Our Thoughts:
Other than being a mouthful (seriously, try to say VR ARK Park out loud) this project is somewhat staying on the mysterious side while not really setting high expectations to be surprised in the end. The premise is quite simple from the current description: it could either be a visual experience where we get to visit a dinosaur park, or turn into a nightmare when something goes wrong and players really have to start surviving among the ferocious creatures. Either way, until we have more details we think serious thrillseekers are probably better off continuing their journey into ARK: Survival Evolved.
Your Thoughts:
What do you think about this announcement? Would you pick up another ARK experience, this time for VR? Let us know in the comments below!
Source: official website, ARK Park Facebook
Related:
ARK: Survival Evolved
,
News
,
Snail Games
,
Studio Wildcard