SNOW, the free-to-play winter sports game by Poppermost Productions, is entering open beta today and that doesn't come without changes. The game has truly come a long way since launching on Early Access in 2013, and it only continues to get better. Here are just some of the highlights than can be found in 0.70, and thus in the open beta of SNOW!
Leveling
Poppermost has gathered lots of feedback since closed beta, and has decided to improve the required XP to reach each level. Out of the 60 total levels, there are currently 20 rewards (either Credits or Drop Points), but there are plans to add a few more exclusive rewards during the open beta period.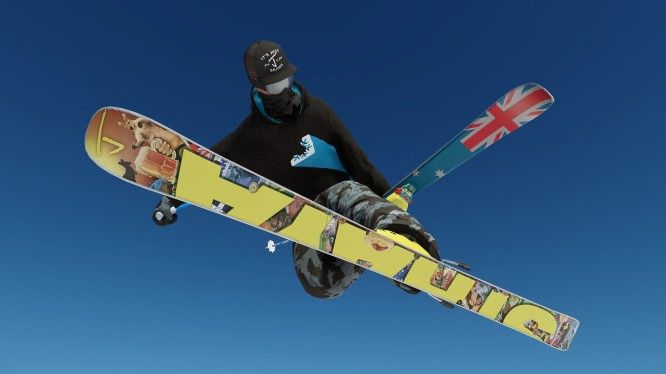 Store Update
Next time you enter the store, you'll have the opportunity to buy roughly 200 new items from the 15/16 Season. All the news items are tagged with a "New" icon to indicate that they're new, so they're very easy to find. Around 150 items have been removed as well that were either not sold enough or weren't sold at all. This was all done in an attempt to overwhelm shoppers with too many items. The price of the most expensive jackets, pants and skis have been reduced by 20% as well, and there are 3 new bundles in the bundle store.
Multiplayer Improvements
In addition to some overall improvements and bug fixes, there are now scaling servers in 4 different regions (US-West, US-East, Europe and Oceania). Multiplayer sessions will therefore be more stable and responsive, and there will also be more available servers for players to join. Improvements to multiplayer will continue to be made over the course of the open beta, so nothing is final just yet.
If you wish to learn more about the improvements made to the SNOW client, you can visit their official website for more information. Also, make sure you watch the open beta trailer of SNOW below!
Our Thoughts
While some regions might not have had any snow this winter just yet, we can now all enjoy some wintry fun in SNOW during its open beta. Grab your skis before the snow melts!
Source: SNOW Official Website
Related:
News
,
Open Beta
,
Poppermost Productions
,
SNOW
,
sports