In a "water is wet" sort of news story, it's been confirmed in a report that a PUBG PS4 release is on the table, with both Sony and developer Bluehole Inc. apparently in talks to make the white-hot battle royale shooter available to the console.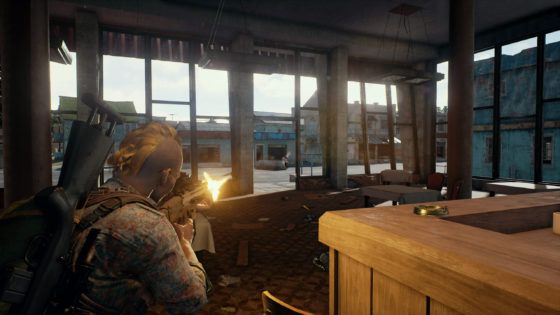 The word comes from a Bloomberg profile of Brendan "PlayerUnknown" Greene, which makes mention of the fact that companies such as Sony and Tencent are "clamoring" to bring Battlegrounds to other devices.
According to the article, Chang Byung-gyu, a 20% owner of Bluehole Inc., is already meeting with Sony to bring the game to PlayStation. Battlegrounds is due to arrive first on Xbox One later in the year, but the company is seeking to bring the title to other systems after that.
The report also mentions that Tencent has contacted Bluehole for the rights to publish the game in China as well as an offer to buy an equity stake. Details on that front are still being ironed out.
Our Thoughts
Well go figure, Battlegrounds is going to become a worldwide, multi-platform sensation. Honestly, we're not terribly surprised. We just hope that the growth of this game won't lead to too many spats and disputes.
Articles Related to PlayerUnknown's Battlegrounds
Bluehole's VP Clarifies PUBG's Stance on Fortnite Battle Royale
Gamescom 2017: PlayerUknown's Battlegrounds is Headed to Xbox One
Fortnite Battle Royale Touts 1 Million Players on Day One
Related:
Battle Royale
,
News
,
PlayerUnknown's Battlegrounds
,
Playstation 4
,
PS4
,
PUBG