So as part of yesterday's little bundle of Fortnite news, one of those stories was related to Fortnite game accounts being locked down by Sony if players wanted to jump ship to another platform and take their stuff with them. Sony has since responded to the outcry from fans of the shooter, though that response may be unsatisfactory to many.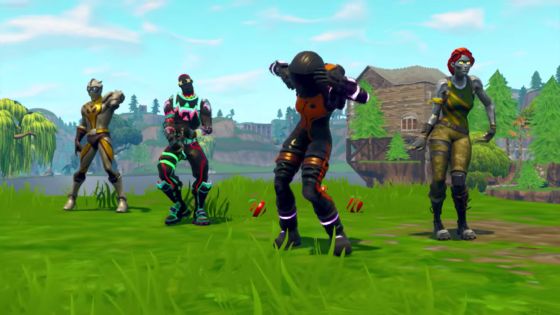 The response comes in the form of a statement to the BBC, which doesn't outright claim responsibility for the account transfer lock, but also doesn't really seem too interested in immediately responding to the matter, either.
"We're always open to hearing what the PlayStation community is interested in to enhance their gaming experience," reads the statement. "With… more than 80 million monthly active users on PlayStation Network, we've built a huge community of gamers who can play together on Fortnite and all online titles."
The statement goes on to laud Fortnite PS4's ability to offer cross-platform play with PC, Mac, iOS and Android versions of the shooter. When pressed further, a PlayStation spokeswoman said she had nothing further to add.
Nintendo of America's Reggie Fils-Aime added his own two cents to the matter, remarking that the hands of his company and Fortnite's devs are essentially tied. "You have a developer and content owner that wants cross-play and is encouraging cross-play, and then you have the other platform holders and what it is that they do," said Fils-Aime. "And when it comes to other platform holders, as much as you have influence on other platform holders, I don't."
Our Thoughts
This reads an awful lot like Sony is willing to ride out the initial backlash storm and hope that the next digital outrage will be enough of a smokescreen to hide behind. Ideally, this won't be the case, but we also can't help but think that that's exactly how things will play out.
Articles Related to Fortnite
Fortnite Save the World is Not Coming to Switch
Epic Games Throws its Wallet at Fortnite Esports
Fortnite Mobile Outlines Pending Updates and an Android Release Window
Related:
Battle Royale
,
Fortnite
,
Fortnite Battle Royale
,
News
,
Nintendo Switch
,
Playstation 4