Looking to eradicate a mutant strain threatening to take over your base while fighting another team for map domination? Look no further: Sony is launching its PlayStation 4 top-down team-based shooter Kill Strain on July 19. For PlayStation Plus subscribers, access will be already available a week earlier, on July 12.
Kill Strain is a asymmetrical multiplayer twin-stick shooter game. It is currently in closed beta and will be free-to-play. According to Eurogamer, there will be a Limited Access event from June 29 to July 3 that NA players can already sign up for on the official website.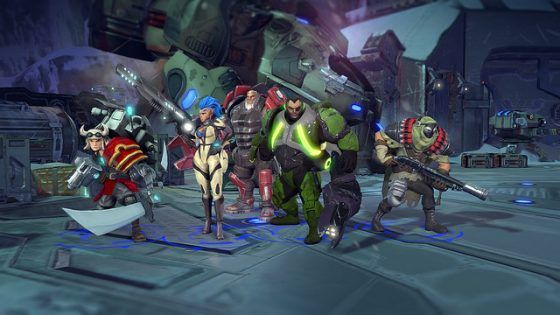 The game pits two teams of five against one another, with an additional third team of two players representing the mutants.
The two main teams must battle out in attempt to contain and control an energy source known as "The Strain." The two mutants in the third team will be granted additional abilities when they come in contact with "The Strain" and their goal is to build the mutant force in order to take over the map. To achieve this, they can turn human players into mutants, which will force the turned ones to switch sides, adding to the ranks of "The Strain"-touched team.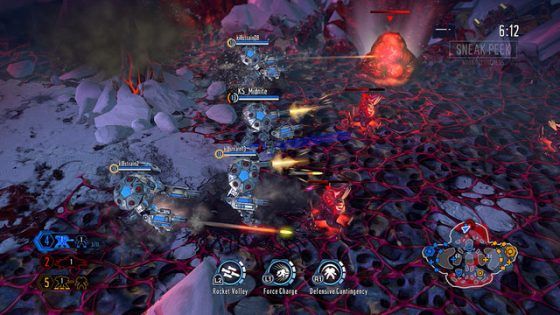 Victory is achieved either when an opposing team base is destroyed, or when all human players are turned into mutants. If neither of these happens by the time the match timer runs out, victory will be calculated based on game scores.
You can see for yourself what Kill Strain looks like in action with this gameplay trailer:
Our Thoughts:
The concept is intriguing and we are quite sure being on the mutant team and infecting opponents on both human teams is the most interesting role, at least until the novelty wears off. We'll wait until getting a hands-on with Kill Strain before forming an opinion, but we'll surely give it a try as soon as possible!
Source: PlayStation Blog
Recent Articles Related to F2P Games
Trinium Wars Steam Launch Brings New PvP Mode
Revelation Online Western Release Planned
Sony E3 Event Reveals Hawken PS4 and Xbox One Versions
Related:
F2P
,
Kill Strain
,
Multiplayer
,
News
,
Playstation 4
,
Shooter