We're nearly through with October and soon 2017 will arrive. When it does, fans of sci-fi turn-based tactics will have a new MMO to look forward to as Space Wars: Interstellar Empires early access will begin.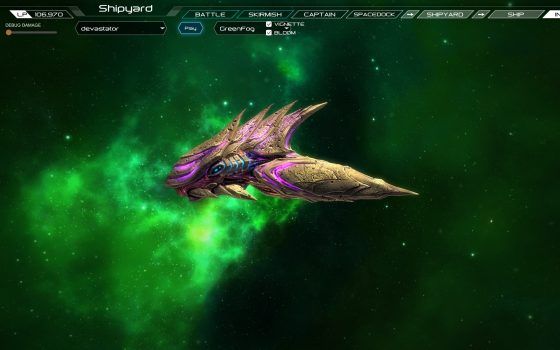 The latest announcement touts the game's wealth of customization options among its 100 different ships, with thousands of possible build combinations available. "The performance of each spacecraft will be as distinctive as every galaxy in Space Wars' universe," claims the release as players navigate a vast skill tree and entire crews that can be adjusted by each and every individual crew member.
The game also brings four empires, 10 classes and a large interstellar map that's up for grabs across turn-based multiplayer. If fighting others isn't to your liking, the developers are also attempting to raise $40k through Kickstarter to add single-player missions. "We've tirelessly worked for two years to create Space Wars, but to make single player content a reality we'll need the support of other hardcore strategy fans," said Rob Simyar, CEO of publisher ToHeroes. "Kickstarter will help us gauge the true level of demand for solo content and features beyond Space Wars' sprawling multiplayer battles."
Space Wars: Interstellar Empires will begin early access in January on PC, Mac and Linux, and a trailer showcasing some of the ships in the game can be seen below.
Our Thoughts
Space Wars is one of the more in-depth sci-fi tactics games out there, and we love the idea of having single-player missions. If nothing else, these would be a good way for players to get acclimated to the title before jumping in and taking on others in multiplayer!
Your Thoughts
What do you think of Space Wars: Interstellar Empires? Will you be checking out the game when it hits early access, or will you wait until final release? Would you like to see single-player missions? Tell us below.
Source: press release
Articles Related to Space Wars: Interstellar Empires
PAX West: First Look at Space Wars: Interstellar Empires
Turn-Based Strategy MMO Space Wars: Interstellar Empires Announced
Recent Space Shooters Have Missed a Major Opportunity
Related:
Early Access
,
MMO
,
News
,
Space Wars: Interstellar Empires
,
Tactical
,
Turn-Based