For those who are ready to support their party with magic or make PvP'ers frustrated with crowd control, today's MU Legend Spellbinder release is a good day. The latest update to the MMOARPG has brought the potent new caster to the game along with a brand new dungeon encounter and other features.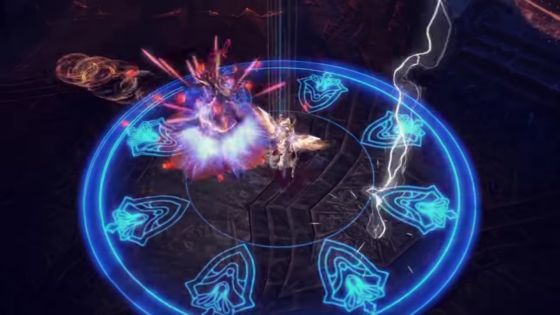 MU Legend's fifth class has abilities that dish out wide areas of CC and potent direct damage. According to Webzen Dublin's COO Dennis Czybulka, the new class was already rocking faces during testing and development. "The Spellbinder's strength in PvP battle and its capacity to be the linchpin of any band of heroes battling their way through PvE dungeons really stood out. The Spellbinder is truly one of a kind," remarked Czybulka.
In addition to the new class, the new Lupa's Ancient Archive dungeon has also gone live, along with five new difficulty levels for existing Epic dungeons. Players will also get to chase new Set and Mythic items, new achievements, and a new Faction War season.
The Spellbinder's release also comes with a variety of special events in-game, which are all detailed on MU Legend's website. There's also a trailer of the Spellbinder class in action that can be seen below.
Our Thoughts
Hurray for crowd control! We're certain that the Spellbinder will be very beneficial to the party, particularly since it appears that the vast majority of her abilities cover lots of on-screen real estate if that highlight reel above is any indication.
Source: press release
Articles Related to MU Legend
MU Legend Releases the Faction War Update
MU Legend Open Beta Preview
MU Legend Game Page
Related:
ARPG
,
MMO
,
MU Legend
,
New Class
,
News
,
Update