A new MU Legend class is on the way to the MMOARPG, and apparently she's good at binding and spells. That's about the best guess we've got regarding the Spellbinder, which is due to make her arrival to the monster-loaded continent of MU next month.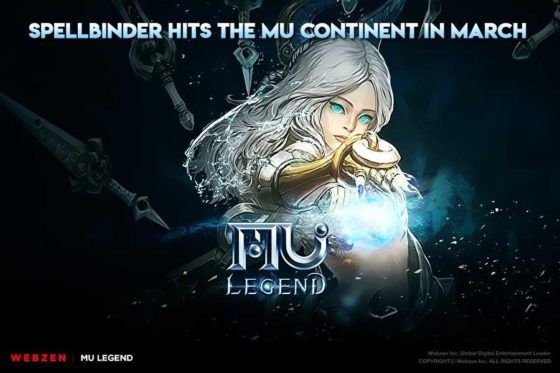 Of course, we actually do have more details than just that in the announcement we've received. The Spellbinder is a support mage that leverages psychic power to attack with levitating swords and throwing weapons. The Spellbinder operates best at long to mid-range and offers wide-area crowd control to baffle foes, making her both useful to parties and capable in 1v1 fights.
While specifics on just when the Spellbinder is arriving are not fully firmed up yet, the update to MU Legend that will introduce the class is on track for a release sometime in March. Fans can expect to see additional details about the Spellbinder over the coming weeks, including a developer's note that will feature concept art and details of the class' creation.
Until then, you're invited to take a very brief look at the Spellbinder – or at the least her back – in the teaser trailer below.
Our Thoughts
We do love us some crowd control classes. On paper, it sounds like the Spellbinder will be a pretty useful addition to party-based and group-based actions in MU Legend, which could see her becoming a quick favorite in the game. We're looking forward to learning more.
Source: press release
Articles Related to MU Legend
MU Legend Open Beta Preview
MU Legend Releases the Faction War Update
MU Legend Game Page
Related:
ARPG
,
MMO
,
MU Legend
,
New Class
,
News