The Star Citizen convention, CitizenCon, was the scene of a confirmed Squadron 42 delay as CIG boss Chris Roberts has stated that the single-player module is still in its preliminary stages.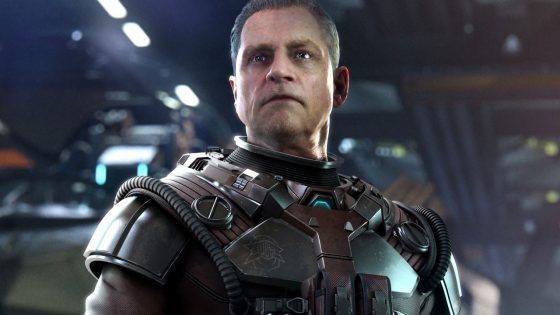 According to Roberts, Squadron 42 and its 28 chapters are still in deep production. The single-player story is a mostly hand-crafted affair with unique ships and AI behaviors, and will ideally feature flight, on-foot and NPC interaction segments in each of the 60+ missions. "As much as we wanted to have Squadron 42 for this year, it's not going to be this year," said Roberts.
At this time, Squadron 42 doesn't have any placeholder release date and no details on a timetable are available.
In the meantime, CitizenCon was also the scene of things that are confirmed coming to the game, including the ability to be a pirate, bounty hunter or trader in Alpha 3.0, mining and escort in Alpha 3.1 and even farming and rescue in Alpha 3.3. There was also a live demonstration of the game's planetary procedural generation technology starting at 2:10, which can be seen here.
Our Thoughts
We all have to remember that the game will be done when it's done. Arguably, the team at CIG have over-reached as was mentioned in a report from several anonymous sources, but the ability for them to accept the reality of the situation and adjust should be expected. We hope that the aspirations of the team are brought down to a more manageable level so content for Star Citizen can come as complete as possible.
Your Thoughts
Are you disappointed by the delay of Squadron 42, or were you expecting it? What part of the upcoming features in future Alpha builds are you most looking forward to? Tell us what you think in our comments below.
Sources: Eurogamer 1, 2
Articles Related to Star Citizen
Star Citizen Development Challenges Explored in Report
Star Citizen Gamescom Demo Shows Planetary Landing and Missions
Speed Round: Kickstarter Champions – Crowfall vs. Star Citizen
Related:
CitizenCon
,
Delay
,
News
,
Release Date
,
Squadron 42
,
Star Citizen