If you're a player of either The Lord of the Rings Online or Dungeons & Dragons Online, then this news is for you; Standing Stone Games, an independent studio in partnership with Daybreak Games, has put the dev teams of both MMOs under their umbrella.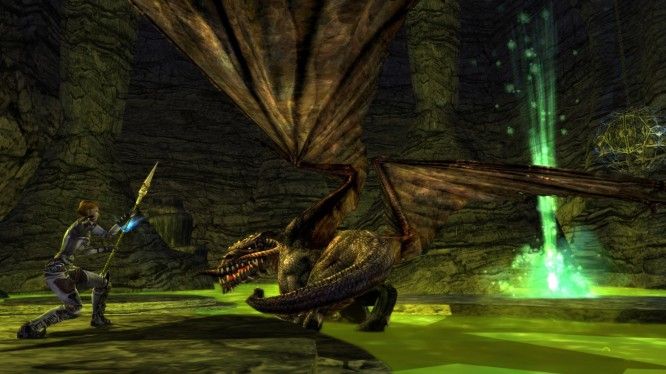 The announcement was made on both LotRO and DDO's forums from Rob Ciccolini, executive producer of both titles. In the announcement, Ciccolini states that the games will continue to grow.
"We're embarking on an exciting adventure as Standing Stone Games, a newly-independent studio staffed by people who have been working on DDO and LOTRO for many years. The teams remain very much committed to both games and are thrilled to continue development and operations of these games as an independent studio.

"This is an opportunity for us to bring about our dreams while still working on two of the biggest licenses in video games. It's a huge honor, and for you this means your games will continue to grow and improve. We love to focus on games with a high level of depth and scope, and we can't wait to show you what the future brings."
According to the post, operations for both games will continue as normal, with plans to offer "as little interruption as possible". Additionally, development plans for both titles that have already been discussed will press forward.
Our Thoughts
So on the one hand, it's nice to know that LotRO and DDO will continue on as normal. On the other hand, Daybreak Games doesn't exactly have a sterling reputation among many gamers. Time will tell what this ultimately means for the future of both MMOs, but at least it's good to know that things will continue on as they always have.
Your Thoughts
How do you take this news about Standing Stone Games? Are you concerned about the future of LotRO and DDO, or do you think the games are in good hands? Share your thoughts with us below.
Source: official forums
Articles Related to Lord of the Rings Online and Dungeons and Dragons Online
Dungeons & Dragons Online Update 30 Video and Patch Notes Released
Games Like: Lord of the Rings Online
John Smedley Steps Down as CEO of Daybreak Games
Related:
Daybreak Games
,
DDO
,
Dungeons & Dragons Online
,
Industry
,
Lord of The Rings Online
,
LOTRO
,
MMORPG
,
News
,
Standing Stone Games