A Star Citizen backer interviewed about their $2,650 refund has been posted online, where he shared his feelings about the process and his treatment by CIG.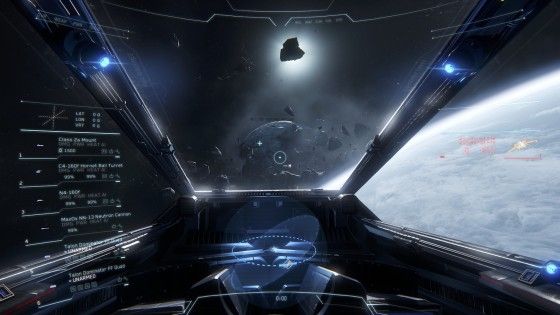 Arthur, AKA "Streetroller", goes in to detail about his initial pledge and subsequent disillusionment with Star Citizen, citing Chris Roberts' battle with The Escapist and Derek Smart along with Customer Support flags being used as contributing factors. Combined with several other matters and dropped features, Arthur ultimately felt the game was being mismanaged.
"As far as gameplay balancing goes, I get it, changes need to be made. But when I sign up for a Kickstarter, you're supposed to be the expert. You're supposed to understand the engine, and I expect you to understand that you can do what you say you're going to do, or you can't. That's why I paid you money."
The interview later goes on to explain the issues he had with attempting to get a refund due to the change in Terms of Service, along with correspondence between the District Attorney and CIG's own legal counsel. Ultimately, according to the interview, Arthur believes that the refund was provided because CIG "…didn't want their ToS to be tested. That's what it comes down to. They didn't want me to take them to court. By just giving me a refund, I don't have any damages any more."
Our Thoughts
The change to Star Citizen's Terms of Service was a worrisome thing, and the fact that it's been fought against after a long period of time and legal trouble likely won't assuage any further doubts. The entire matter will likely call back in to question crowdfunding practices as well as consumer protections and rights.
Your Thoughts
What do you think about Streetroller's story? Do you think that Star Citizen is backpedaling, or simply adjusting for nebulous release windows? Let us know.
Source: PC Invasion
Related:
Interview
,
News
,
Refund
,
Star Citizen