Star Citizen's decision to lock the CitizenCon 2018 livestream behind a digital pass has been met with the fire and fury that only an internet mob seems capable of producing, and so Chris Roberts and CIG have decided to reel back their decision to lock the event's keynote and closing presentation behind a digital ticket.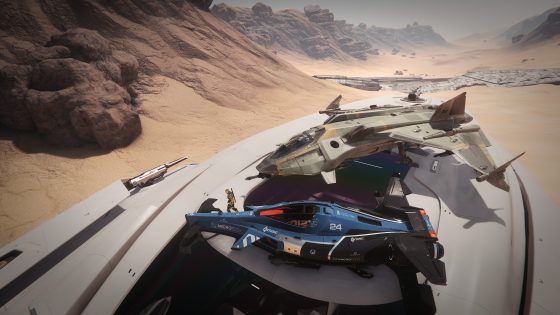 Chris Roberts made a rare personal appearance on the game's official forums, both announcing the reversed decision and explaining why it was made in the first place. According to him, the choice to require a digital pass wasn't marketing's idea; it was his.
So what's the deal? It ultimately comes down to money, according to Roberts.
"I felt if we were bothering to put these panels on with all our top developers we should record all of it for the community to see. And if we were recording all of it then couldn't we also stream it all for the community members that were interested? And since we constantly get criticized for our home-brew approach to videography and streaming, let's bring in a specialist company that can handle multiple simultaneous stages, cameras and streams."
This line of thinking, combined with the additional costs of holding this new larger CitizenCon, meant that a way to be "fiscally responsible" had to be devised, and since subscriber revenue already covers the cost of community content and events, the digital pass idea was born.
That said, the outcry has been heard, and the opening keynote and closing will be available for all Star Citizen accounts. "What we didn't anticipate is how dearly some of you value watching the main CitizenCon presentation live," Roberts admitted.
Our Thoughts
…um….duh, guys.
Source: official forums
Related:
CitizenCon 2018
,
Community
,
Livestream
,
News
,
Sandbox MMO
,
Star Citizen