Star Citizen developer Cloud Imperium Games is now worth nearly half a billion dollars. This news comes after they recently raised $46 million from a private investment which brings them up to $496 million in value for the company.
The new investment comes from a father and son team Clive and Keith Calder and the company has told Variety that the money will be used to create a marketing war chest for the 2020 release of Squadron 42. The deal has given the two Calders an approximately 10% share of the company. Two new people have also been added to the board. Dan Offner, who is the Calder's nominee, and Eli Klein, who has served as an advisor to the company.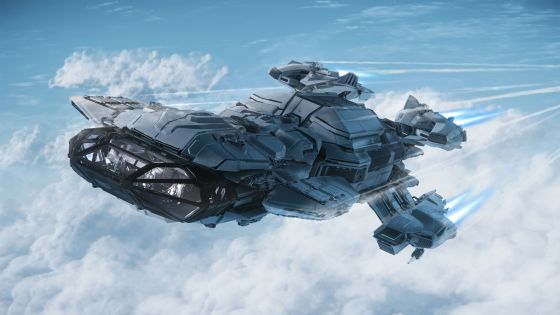 In an interview with Variety, Chris Roberts explained that the reason they went looking for an outside investor is that he wasn't happy using crowdfunded money for marketing Squadron 42. That left the option of going public, selling the company, or working with an outside publisher. None of these options were really what Roberts wanted so he went looking somewhere else.
So who are the two who invested another $46 million in a game that has the industry so divided? Clive Calder is a billionaire known for co-founding the Zomba Music Group, a massive name in the music industry. Meanwhile, his son Keith Calder is an indie film director who is best known for All the Boys Love Mandy Lane and The Wackness.
This investment and the announcement of the value of the company is sure to stir up conversation about the studio all across the internet once again. Opinions on  Star Citizen and Cloud Imperium Games could not be more divided and people on both sides have very strong feelings on the matter. In fact, even opinion in the MMOGames office is split.
Source: Variety
Related:
Business
,
Cloud Imperium Games
,
News
,
Star Citizen