Star Citizen shows off an image of a shop visualized by George Hull of The Matrix and Transformers fame, and love them or hate them, both are movies which featured some fantastic science fiction visuals.Chris Roberts, the creative director behind Star Citizen, talks in his Letter from the Chairman about how he wants to combine the techniques used for film-making with the best of game development. This Letter reveals how this vision is coming together.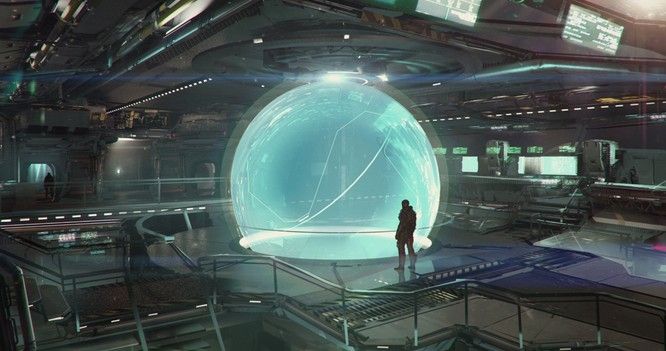 "Without sharing internal target dates, I will tell you that we are entering into the tightest schedule we've ever had for public releases. In short order, you will see Arena Commander 1.1 (now with REC!), the FPS module and the so-called 'social module,' our first foray into the persistent universe."
This is huge news. Roberts, here, is telling us that we will soon be getting the 'social module' which is the first step in the MMO part of Star Citizen. Not to mention the addition of REC, the currency needed to be able to rent ships in-game which has come under controversy recently because those same ships can only be bought with real cash. This all shows that Star Citizen is finally getting closer to resembling the game we've been presented and with their crowdfunding now reaching close to $74 million, it's about time. We can't wait to see what's next!
Source: Letter from the Chairman
Related:
Crowdfunding
,
News
,
Sci-Fi
,
Star Citizen