In a recent news article, Roberts Space Industries has announced Star Citizen Free Fly, a week long open alpha event that enables all interested players to have a go at the game. In addition, the news article mentions other current events, including the release of Alpha 2.1.2, and the impending split of Squadron 42 and Star Citizen into two separate games.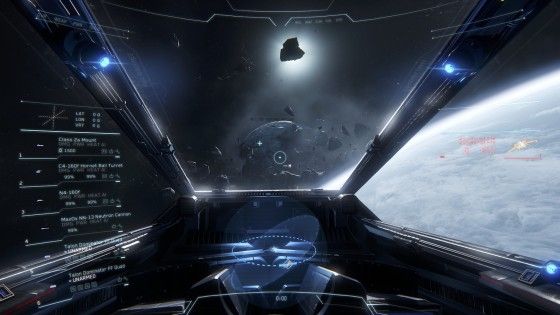 During Free Fly, players will be able to sample three parts of the game. Star Citizen 2.1.2 is "…the nucleus of the world we're building" and features stations, missions, and environments for the players to actually experience. Arena Commander is a component being used to develop the flight simulation mechanics, where players can pilot a fighter against either AI or human opponents. And lastly, the social module, which lets players interact directly with one another while exploring the game's starting area.
Among the remaining topics covered in the article is the information that Alpha 2.1.2. has been published. 2.1.2 is the latest version of the ongoing alpha, and the newest patch addresses some bug fixes that have been identified. Also of note was the announcement that the split of Star Citizen and Squadron 42 into two separate game packages is scheduled to begin on February 14th. Whether Squadron 42 will be an add on for Star Citizen or an independent game is undecided.
Our Thoughts:
Star Citizen is a massive and very, very anticipated project. The fact they're up to a stage where they can open the game to players for a week and give them numerous parts of the game to play with is just wonderful news.
Source: Roberts Space Industries news post
Related:
Alpha
,
Event (In Game)
,
News
,
Roberts Space Industries
,
Star Citizen