A Free Fly promotion is making Star Citizen free-to-play until the end of October.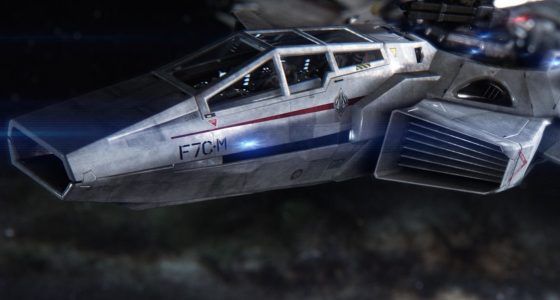 In addition to making the Alpha of Star Citizen free, the Super Hornet fighter jet will be available to everyone in the game. People who are interested in playing the game are directed to register an account and enter a promo code.
The Star Citizen free fly promotion runs from now until October 30th. The promo code and registration link can be found here.
Our Thoughts
Star Citizen has had free fly events for the game before, but they usually run no longer than a weekend at most. We're curious if this is intended to be a larger scale open alpha test or if this is intended to try and snare more potential buyers. Here's hoping that the servers of the game are stable enough to handle the possible oncoming deluge!
Your Thoughts
What do you think is the intention of this test? Do you think the game is slowly ramping up for larger scale testing, or do you think this is another way to raise more money from people? Will you be joining in on the event? Give us your take on this story in our comments below!
Source: official site
Articles Related to Star Citizen
Star Citizen Development Challenges Explored in Report
Star Citizen's Squadron 42 Release Date Shifts Again
Star Citizen Gamescom Demo Shows Planetary Landing and Missions
Related:
Free to play
,
News
,
Promotion
,
Star Citizen