A live Star Citizen Gamescom demo has shown off gameplay that is set to arrive for the 3.0 version of the game, including a multi-crew ship entering a planet's surface and some missions gameplay.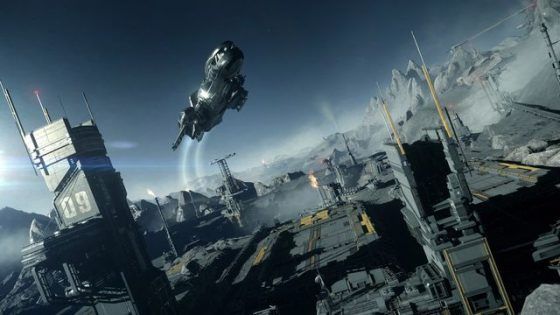 The demo was part of Star Citizen's events at this year's Gamescom, showing off several new additions to the title due with version 3.0. In the demo, several players crewed a Freelancer ship in order to follow mission details given to one of the players via video message. The demo showcased a galactic map, planetary arrival and landing, speaking with a fully-voiced mission giver and several pieces of FPS gameplay. The demo also showed off the new Drake Dragonfly speeder bike in action.
Star Citizen 3.0 is set to arrive at the end of 2016, though the date could change as development continues and specifics of arriving features were not provided. The Gamescom demo itself runs at just under an hour, but has been posted online for viewing. You can check it out below.
Our Thoughts
After this demo of what's arriving for Star Citizen, it's pretty hard not to get excited. The gameplay elements that were showcased make the game feel less like a glorified tech demo and more like an actual MMO game. About the only thing that concerns us is the complexity of the missions showcased could mean new missions arriving to 3.0 and beyond might be slow to come. Regardless, we're looking forward to 3.0 and the continued development of Star Citizen.
Your Thoughts
What do you think of the Gamescom live demo? Does this change your mind about Star Citizen and RSI, or will you continue sitting on the fence and awaiting for a full title to be released? Tell us in the comments.
Source: YouTube
Articles Related to Star Citizen
Star Citizen Gamescom Free Fly Offers Trial, Several Ships
Early Details for Star Citizen Updates Surface
ToS Changes Just Made Star Citizen Backer Refund More Difficult
Related:
Demo
,
Gamescom 2016
,
News
,
Star Citizen