Remember that game you helped fund all those years ago? Star Citizen is progressing in the best ways possible, and a lucky bunch are now being invited to check some of the new things out! This and a lot more was announced during the game's anniversary livestream.
One of the new features announced was a massive world map. And by massive we mean gigantic; as in 1 million km x 1 million km x 400k km. You can also work with friends on building big ships, there's a new UI and HUD and FPS combat has been introduced!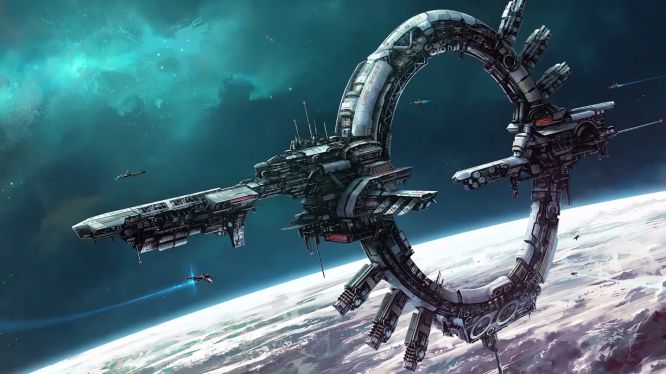 In terms of locations; 3 Moons and 3 space stations have been added. Players will also be able to fly around in 4 new ships: the Retaliator, the Constellation (which most multi-crew ship owners will get assigned), some Avenger variants, and the Vanguard (which is Hangar Ready only).
There are a bunch of new missions to complete as well. In total there are 8 new combat missions, 8 research missions, 1 exploration mission, 1 PvP mission, 20 random encounters (pirate attacks). Doing these missions will take about 3 hours if you do them alone.
Now for the most interesting part for most of you; 1,000 backers will get invites via their e-mail to check out all of these new feautures. The backers are determined by contributions to the Issue Council. If you're not among the first 1,000 though, there's no immediate need to fret. After 2-3 days they'll open the Alpha up to more backers, which will probably go live in about a week. You can also take a look at the Starmap on the official Star Citizen website if you'd like, as it's pretty epic.
Our Thoughts
It's nice to see some proper progression in Star Citizen, as the wait has been quite long already. We hope this brings us a lot more closer to the official release, because we can't wait to finally start playing!
Source: Star Citizen Anniversary Livestream
Related:
Alpha
,
Anniversary
,
Cloud Imperium Games
,
FPS
,
Livestream
,
MMORPG
,
News
,
Star Citizen