The Star Citizen Monthly Studio Report for December is out and as usual contains some interesting tidbits of information for all you space commanders out there.
Art has received a lot of love this past month, and on the character side of things, the design team has spent a lot of time making sure "Old Man" Colton is great. He will be coming in Squadron 42! There has also been work on some marines who will be part of the action some time soon, and a bunch of clothes which will be available in the PU soon for purchase. And of course, the ships received a bit of love, though perhaps not as much as usual. The Freelancer saw a release, and the Reliant should be ready to fly some time soon.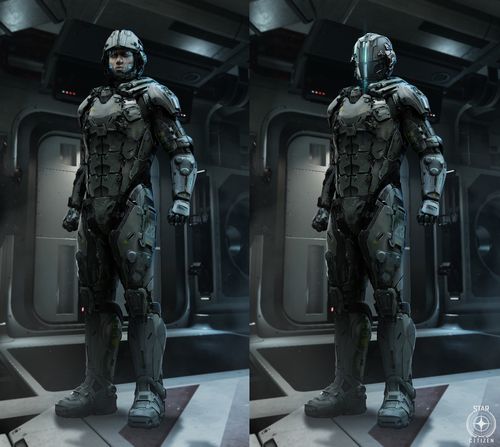 Meanwhile, CIG have also been looking at how landing zones will look from varying heights, through all different times of day, degrees of light, shadow, and even how these visuals will be affected by planet rotations and a full day/night cycle. The design team really do have their work cut out for them but we're sure they will do a fantastic job!
Landing zones will also be broken up into three categories: Hero, Small Sandbox, and Space Station. As they are all so minutely detailed, a lot of time needs to be set aside to make sure they are absolutely top level quality. As such, CIG will be shuffling the schedule around to ensure they can ready even more landing zones in as small amount of time as they can. This does not mean they will stop focusing on hero locations like Hurston and Crusader, but some of the smaller landing zones and space stations will need a lot of attention because of the points of interest and shops connected to them.
Balance is a constant facet of game design, and this past month was no different as the team spent plenty of time gathering community input from all around.
But all of that is only scratching the surface! You can read the full Star Citizen Monthly Studio Report here.
Our Thoughts
These Star Citizen Monthly Studio Reports are always long with so many different teams working on different areas of the game, but they are well worth a look to find out how Star Citizen is progressing! The sheer amount of work that both needs to be done and is actually getting done is kind of crazy when you look at it like this, but we're glad they share these things with us.
We can't wait to see how everything mentioned is going to look when work on them is complete, and Squadron 42 is going to be amazing!
Source: Star Citizen Monthly Studio Report
Related:
Cloud Imperium Games
,
Development
,
MMO
,
News
,
Sci-Fi
,
Star Citizen