Only two weeks ago we reported on the fact that Star Citizen was nearing the big $100 million milestone, but now that it has actually happened it still feels slightly unreal. $100 million in funding, all because of the amazing gaming community having faith in such an ambitious project. I think we can all applaud each other for being so awesome. Oh, and Alpha 2.0 has gone live as well, just to make the milestone even more special.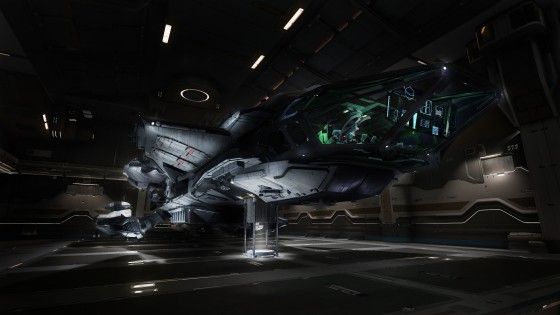 With Alpha 2.0 comes the introduction of space combat, FPS and multi-crew ships into the game simultaneously for the first time. Other features include:
EVA (Extra Vehicular Activity): Don't be confined to the walls of your ship, as you drift out of your ship's airlock and venture in the void of space and black.
20+ Random Encounters: Random dogfighting encounters with a mix of friendlies and hostiles, as well as 4 random exploration missions involving finding lost wrecks.
New Flyable Ships: New ships include the Constellation, the Retaliator and the Vanguard.
New Locations to Explore: Tons of new places to see and explore with a planet called Crusader, 3 moons (Yela, Cellin and Daymar) and three distinct stations, as well as a Cry-Astro repair and restock station and 9 Comm arrays.
You can find out more about Alpha 2.0's features on Star Citizen's official website. While you're here, go ahead and watch the Star Citizen Alpha 2.0 gameplay trailer below as well to get a better impression of this latest version of the game.
Our Thoughts
$100 million is a massive number, and while this may seem like 'just another milestone' for the force that is Star Citizen, this one is extra special as no other crowdfunded game has even come close to this amount of funding. Star Citizen has already made history, and it hasn't even been released to the public yet. We can only guess how much of an impact this game will have on the gaming industry once it becomes accessible to everyone. One thing is for certain: we can't wait to find out.
Source: Star Citizen Official Website
Related:
Alpha
,
Cloud Imperium Games
,
Crowdfunding
,
Milestone
,
MMORPG
,
News
,
Space
,
Star Citizen