Cloud Imperium Games and Roberts Space Industries, the developers of the upcoming crowd funded game Star Citizen, have released their monthly progress report. In this month's report they cover a wide range of subjects. The letter talks in detail about recent updates and changes as well as a peek in to the development process of Star Citizen Online.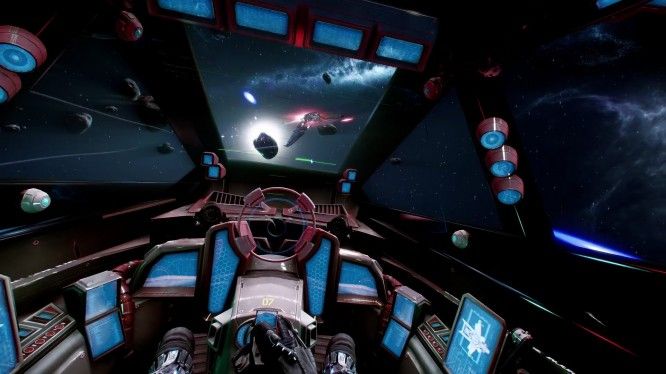 The developers have recently been spending a lot of time updating the newest version of Arena Commander. Recent additions include new features, fixing bugs and improving performance.
September was very busy and productive for the Santa Monica studio. Much of our focus this month has been on completing features and fixing bugs for v0.9 of Arena Commander. We were very excited about this release, as it introduced the new Murray Cup racing mode to the game, along with the M50 and 350R racing ships. Hopefully you all watched our "Galactic Gear" commercial that introduced these new features. There was quite a bit of buzz about the commercial around the Internet, and we were even referenced on the official "Top Gear" website for our homage to their show!

The Star Citizen team also give us a peek in to how ships get designed and implemented in to the game.
 Part of our process improvements included sitting down and reevaluating every step of the pipeline and making necessary adjustments to the workflow. If you are curious about what that looks like, please see the attached diagram of what it takes to develop a new ship for the game.
A lot of new things are on the horizon for Star Citizen. You can read the full progress letter and get more information here. Be sure to read all of our Star Citizen coverage at our game page and keep your eye out for future postings.
Related:
Kickstarter
,
MMORPG
,
Sci-Fi
,
Update