By now you've had time to wrap your head around the Star Citizen Legatus Pack, the $27k bundle that hooks together a little over 100 different ships and over 100 other digital goodies for the in-development sandbox title. Still, the question may remain: just who the heck would want that? A statement from Cloud Imperium has provided a little bit of insight on that front.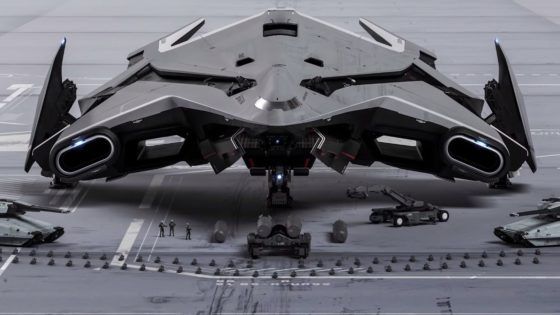 Statements provided to Polygon remark that the bundle of items is meant for those who apparently view Star Citizen as a form of "lifestyle hobby" akin to golf or sailing. Additionally, the bundle wasn't just slapped together by the company, but was actually requested by such fans.
"It wasn't created in a vacuum," said Cloud Imperium LA's Eric Kieron Davis. "We were responding to what the community asked for. We have some passionate supporters that are not looking at Star Citizen as your typical game purchase/transaction but rather a dream project they want to see happen."
Davis further remarked that the Legatus Pack isn't necessarily being offered for a single person to surround themselves with ships, but heads of guilds or corps who can then distribute the internet spaceships to their members, which can often number in the tens of thousands apparently.
All this said, another representative from Cloud Imperium wasn't able to elaborate on how many of these bundles have been sold, if any at all. Presumably, that information will likely remain under lock and key.
Our Thoughts
Even though one of our own writers poked a bit of fun at the price tag of this bundle, we can…maybe appreciate that some folks have that much money to light on fire for an unreleased game? Maybe? We don't know, honestly…and personally speaking, I'd buy all the Big Macs first.
Source: Polygon
Articles Related to Star Citizen
7 Things You Could Buy Instead of the Star Citizen Legatus Pack
Crytek is Taking Star Citizen to Court
The MMO Alpha and Beta List
Related:
Cloud Imperium Games
,
Community
,
Internet Spaceships
,
News
,
Sandbox MMO
,
Star Citizen