Cloud Imperium CEO Chris Roberts revealed in a late December livestream that his Star Citizen space sim opus will focus on virtual reality this year. Roberts wants the crowdfunded title "up to speed" on VR by early 2016, with the primary goal being support for all major VR headsets. While Star Citizen has featured partial Oculus Rift support for a while now, the development team has been adding features and functionality to the pre-release alpha 2.0 build and keeping virtual reality on the back burner.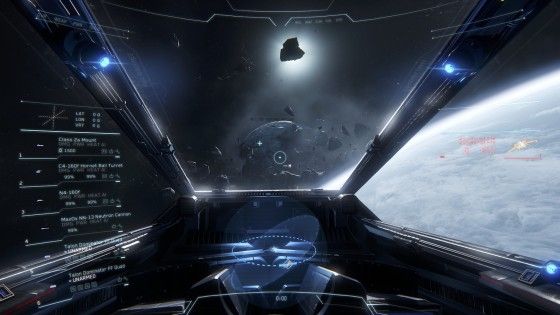 No longer, though, according to Roberts' livestream transcription on RoadtoVR. "It's a little more complicated because we've changed the engine so much," he says. "We've changed the rendering pipeline to enable us to do a lot of things that we need to do so it's not very easy."
Star Citizen is built using a heavily customized version of the CryEngine, and boasts ship-to-ship combat, FPS ground combat, and an extensive player-driven economy.
Our Thoughts:
Star Citizen seems tailor-made for virtual reality gear, given the game's incredible visuals and Roberts' well-publicized love of immersion. While many MMO players remain skeptical of the new platform(s) due to cost and usability concerns, Star Citizen's army of backers should have no problem dropping a few hundred bucks on a VR headset since they've already spent over $100 million on internet spaceships.
Chris Roberts
,
Cloud Imperium Games
,
News
,
Oculus Rift
,
Platform
,
Star Citizen
,
Virtual Reality