We know you're just itching to get your teeth into a retro throwback based on the immensely popular franchise Star Citizen and we've got you covered with Hyper Vanguard Force IV!
Playable for free from within your browser, Montreal-based game creators Dave Richard and Christine Marsh have put together this fantastic little mini-game based on official Star Citizen concept art. With a stylized retro arcade interface, fantastic pixel art and mouse driven space action, Hyper Vanguard Force IV may seem quite simple at first glance but as with many classic arcade games, it increases in difficulty the longer you play. It also includes a 'HYPERPINK' difficulty, available to unlock through achievements.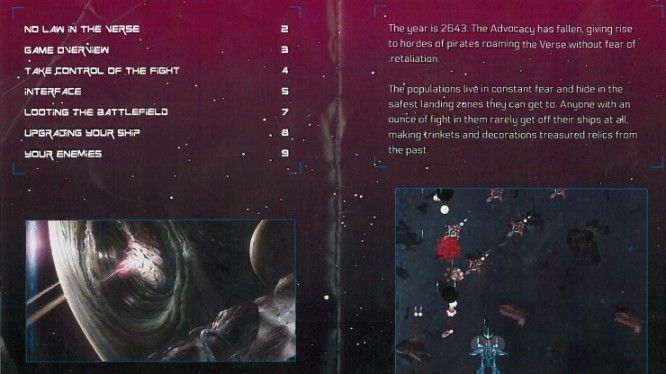 If you want more, there's even a manual complete with tattered appearance – fitting with the retro theme – explaining the basic story behind the game (yes, it has one), the interface, how to actually play, and the game's nuances including how to upgrade your ship.
You can play Hyper Vanguard Force IV for free here now! Just press start and be careful – Hyper Vanguard Force IV is ever so slightly addictive. Don't say we didn't warn you.
Related:
Arcade
,
Browser
,
News
,
Sci-Fi
,
Star Citizen