The Final Frontier is growing just a bit more for console players thanks to the upcoming launch of Star Trek Online Agents of Yesterday. The content pack for the MMORPG was given a release date as well as a rundown of what is on offer to PS4 and XB1 Captains.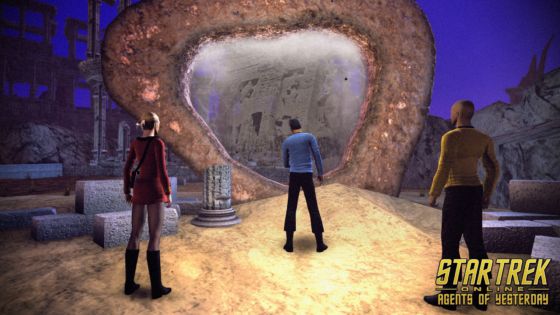 Agents of Yesterday will be combining the features of the PC release as well as the Artifacts update. Players can now create a Captain from the 23rd century of the show's timeline, and can take on a variety of missions as temporal agents tasked with protecting both past and future. Console players will also be seeing a new specialization tree, new special task force missions, the K-13 Fleet Holding, and new weapons and bridge officers.
Agents of Yesterday launches simultaneously on PS4 and Xbox One on February 14th. More can be read here.
Our Thoughts
Agents of Yesterday is probably our favorite release for Star Trek Online, so we're definitely excited to see the content arriving to console players. We hope PS4 and XB1 Captains have a great time in both the past and the future timelines!
Your Thoughts
Are you looking forward to the console launch of Agents of Yesterday? What part of the update are you going to try out first? Give us your thoughts in the comments.
Source: press release
Articles Related to Star Trek Online
Star Trek Online – Agents of Yesterday Review
Star Trek Online Console Versions Go Live
Star Trek Online: Fleets Features Arrives to Consoles
Related:
Agents of Yesterday
,
Console
,
MMORPG
,
News
,
Star Trek Online