A new blog post has given some details on Star Trek Online console exclusives, with each console version of the MMO getting some special free perks.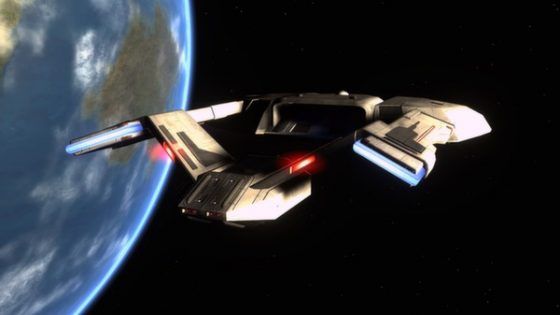 Players of STO on PlayStation 4 will receive a free Tier 1 Light Andorian Escort starship, while Xbox One players will get a free Tier 1 Blockade Runner Escort Steamrunner-class ship. PS4 players who are also PlayStation Plus subscribers will receive a Wrath of Khan Starfleet uniform, which is available to all players who link to Arc. Console players will also be receiving access to unique packs in the game's store, in Federation, Romulan or Klingon varieties.
Players who would like to see more can check out the official site.
Our Thoughts
Offering a free tier 1 ship to console players sounds like a pretty good way to sweeten the pot. We are very interested to see how Star Trek Online will play with a controller, and we're looking forward to the game expanding to consoles.
Your Thoughts
What do you think about the freebies being offered to console players? Do you think they're substantial enough, or are they too generous? Give us your opinion in the comments section below.
Source: Official site
Articles Related to Star Trek Online
Star Trek Online Console Version Previewed in Developer Video
Star Trek Online: Agents of Yesterday Now Available
Star Trek Online Prepares for Consoles and the 23rd Century
Related:
Console
,
News
,
Star Trek Online