The latest feature coming to Star Trek Online is aimed at players who own a vast collection of Starships and are starting to run out of room to store them.
The new Dry Docking feature is going to allow players to store their ships for the long haul. In order to free up active ship slots, players can store mostly unused ones through Dry Docking. Players won't be able to actively switch to a Dry Docked ship while it's in storage, but they can travel to the nearest ship selector to take it out of Dry Docking to get it ready for action.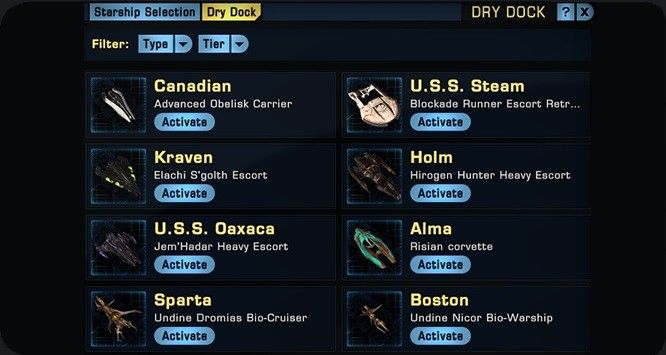 While a ship is Dry Docked players won't be able to access its equipment and everything currently equipped will be moved to the player's inventory. Additionally, the ship's costumes will be reset and it will have to be re-customized once removed, but it will retain its given name and any mastery points earned while using it.
Dry Docking can be accessed from any ship selector, such as the one located in Earth Spacedock, and selecting the Dry Dock Button on the menu. There will now be a new tab that lets players view only their Dry Docked ships and it will allow them to be re-activated.
Upon release, players will have access to limited Dry Docking slots, with Gold Subscribers receiving more, and additional slots can be purchased in the future.
Source: Cryptic Studios
Related:
Cryptic Studios
,
F2P
,
MMORPG
,
News
,
Star Trek Online