If you're a regular PC player of Star Trek Online and made your way to one of the console versions, you may have noticed a few things were missing. That doesn't appear to be the case any longer with the launch of Star Trek Online: Fleets, which brings several features from the PC edition over to Xbox One and PS4.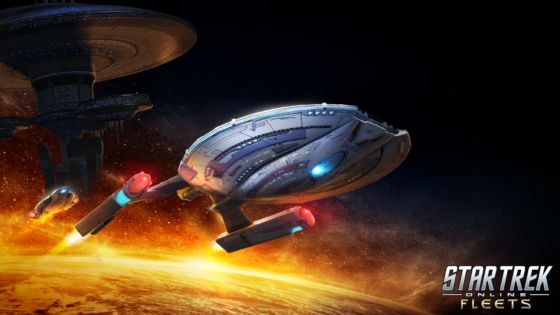 Star Trek Online: Fleets adds several functions and features to console versions of the free-to-play MMO. Fleet Holdings, which lets players build full-sized Starbases or a Dyson Sphere Spire, will become available, granting players bonuses and high-end rewards. Console players will also have access to an Admiralty System that lets them issue missions to inactive starships for rewards.
The Fleets release will also add Duty Officer functions that let players assign missions to crew members, two new reputations, and a research and development feature that adds new dimensions to in-game crafting.
Players of STO on consoles can update their version of the game now.
Our Thoughts
Star Trek Online on the consoles should feel a lot more complete with the Fleets update. Many of the functions available aren't incredibly useful in the early game, but their addition adds several facets to the end game of STO, so we're happy to see them arrive to console players.
Your Thoughts
What do you think of the Fleets update for console STO? Are these features that you missed having, or was the game better without them? Share your thoughts below in the comments.
Source: press release
Articles Related to Star Trek Online
Star Trek Online Console Versions Go Live
Star Trek Online – Agents of Yesterday Review
Star Trek Online Console Exclusives Detailed
Related:
Console
,
News
,
Star Trek Online
,
Update