A news post by ArcGame has revealed a Star Trek Online Kelvin Timeline preview, a story arc that will allow players to enter the alternate reality created by J.J. Abrams' Star Trek and Star Trek: Into Darkness.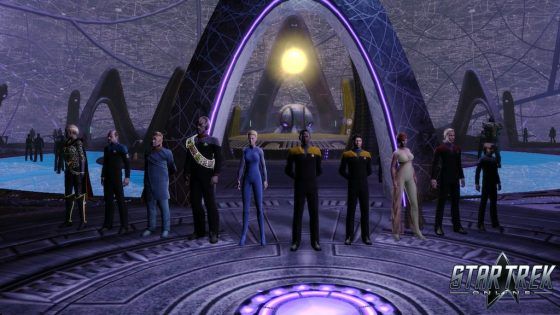 According to the news posting, a rift between worlds has been opened by the Hobus Supernova and now allows interdimensional travel between the universe of STO and the universe of the Abrams films. Players are sent to follow in the path of the U.S.S. Kelvin, which is the first ship to have found the trans-dimensional portal. This portal will give captains a new mission to follow which will take place in this universe, and hints at "other exciting surprises". The mission in question appears to be a part of the "Agents of Yesterday" update due for the game on July 6th.
Our Thoughts
The "AbramsTrek" timeline is a polarizing one for many fans of the series, especially in an update that touted the ability to play within the very first Star Trek series. Regardless, interdimensional travel is definitely not a new thing to Star Trek canon, and we're sure fans of the new and the old Trek universes will find at least a few things to love. We're looking forward to seeing what "Agents of Yesterday" brings!
Related:
News
,
Preview
,
Star Trek Online
,
Update