February 27th is a day we won't soon forget. The iconic Leonard Nimoy passed away at the age of 83. He was best known for his iconic role as Spock on the television series Star Trek. His successful career allowed him to branch out  beyond the world of Science Fiction. His fervent fan base supported him and were more than eager  to follow his various endeavors. Nimoy was far more than just a TV actor, he is someone I would consider a true artist. His eclectic body of work included  voice acting, stage performing, writing and even a folk music career.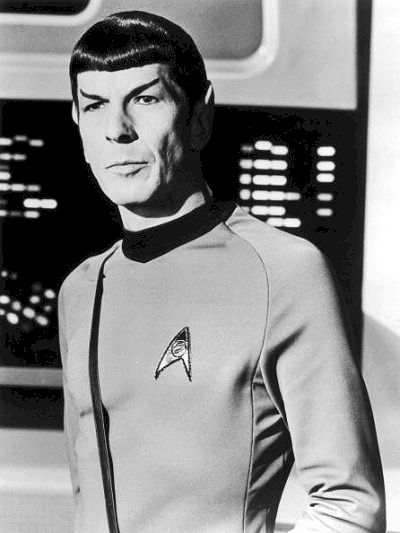 For millions Lenord Nimoy stood as a shining example to be yourself. "Live long and prosper" was echoed as mantra for entire generations. He served as a role model and idol for over 40 years. For me personally, he helped me become comfortable with who I was as a person. Star Trek and science fiction in general made the rough road of adolescence a little easier to bare. I think I can speak for the entire community when I say, he will be sincerely missed.
On Feburary 28th, the community of Star Trek Online payed their respects to the late movie star by visiting the in game version of planet Vulcan. The impromptu moment of silence drew in  over 1000 players and was featured on the front page of the Star Trek Online reddit the next morning. Executive producer Steve Ricossa expressed his sentiments on the official forum. Crpytic also announced they will be placing an in game memorial for Spock during their weekly maintenance on March 5th.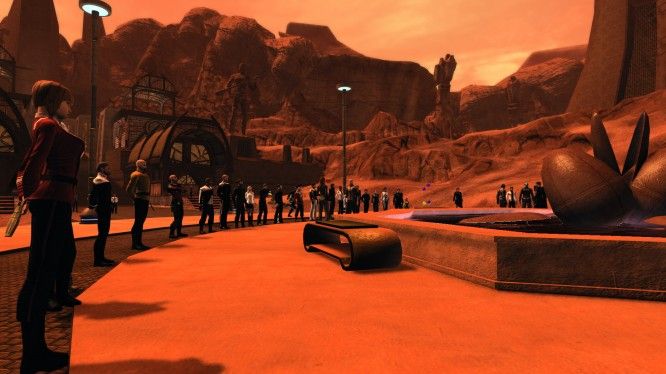 I want to once again express my heartfelt condolences to the friends, family, and fans of Leonard Nimoy. Everyone at Cryptic Studios was saddened to hear of his passing and we want to make sure we never forget the cultural impact of the man or the character he played. To that end, the Star Trek Online team will implement a standing in-game memorial to Spock and Leonard Nimoy this Thursday March 5th with our regular weekly maintenance.

In this way, we hope to keep his memory as alive in our game as he is in all of our hearts.
Related:
Cryptic Studios
,
Leonard Nimoy
,
MMORPG
,
Perfect World Entertainment
,
Star Trek Online