The new expansion for Star Trek Online, Deta Rising, has been out for about a month now. This huge content update was a welcome addition for the player base. In a surprise moment, Perfect World Entertainment has released a bonus episode for Star Trek Online. The new mission, "What's Left Behind" serves as an epilogue to the current story line. For more information on the new content, please visit the official website for complete details.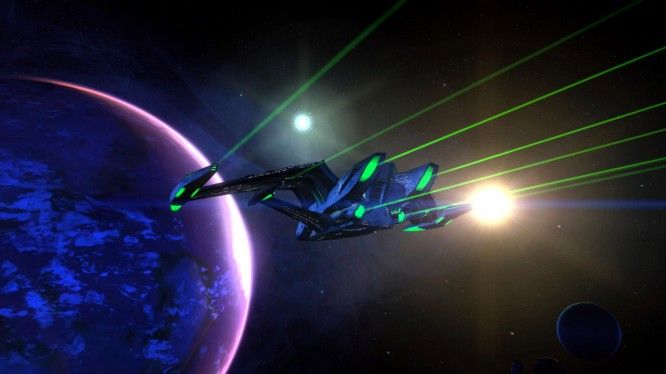 From Perfect World Entertainment
Those of you who have finished the Delta Rising missions may have noticed that there were some questions left unanswered, some mysteries unsolved, and a last minute reveal that begs further examination. You won't have much longer to wait.

We're proud to announce the new release of "What's Left Behind," another episode in the Delta Quadrant arc for all level 60 captains. This episode is an epilogue to the current Delta Rising story arc. "What's Left Behind" brings together everything you have learned in your voyage, and features the voices of Robert Picardo and Denise Crosby. You won't want to miss it!

The alliance helped save the quadrant. But what's left behind might be the greatest danger of them all.
Related:
MMORPG
,
Perfect World Entertainment
,
Star Trek Online
,
Update