A Reckoning is coming to players in Star Trek Online Season 12, the newest content update now live on the PC version of the game. Season 12: Reckoning adds a brand new story arc, new ships, and more as the MMORPG celebrates its 7th anniversary.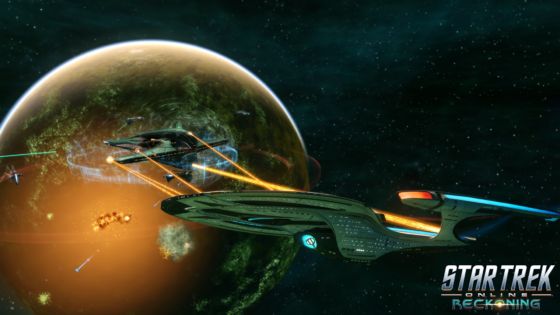 Season 12's featured story arc, "Of Signs and Portents", has Captains working alongside the Lukari race in order to battle the might of the Tzenkethi, a race of people described as militaristic, intelligent, and warp-capable. In addition to the main story arc, Season 12 also adds a new Reputation for the Lukari Restoration Initiative, a new Research School to the R&D system, two new Space Queues, and a new Space Battlezone.
In celebration of seven years of operation, Star Trek Online will see the return of anniversary dailies. These missions offer materials needed to unlock the Luthari Science Vessel, the T6 spacecraft designed by the community during Fall of 2016.
Season 12 is now live on PC, with release on PS4 and Xbox One to be announced later. A trailer for the update can be seen below.
Our Thoughts
Happy anniversary to Star Trek Online! Reckoning sounds like a loaded update, and the battles against the Tzenkethi look formidable indeed. We're itching to see what signs and portents are alluded to in the new story arc, and can't wait to fly that new Lukari ship!
Your Thoughts
How long have you been playing Star Trek Online? Are you excited for the content in Season 12? What will you be attempting first? Let us know in the comments.
Source: press release
Articles Related to Star Trek Online
Star Trek Online Agents of Yesterday Coming Soon to Console
Star Trek Online: Fleets Arrives to Consoles
Star Trek Online – Agents of Yesterday Review
Related:
MMORPG
,
News
,
Star Trek Online
,
Update