Star Trek Online is a free to play scifi MMORPG developed by Cryptic Studios. Recently, publisher Perfect World Entertainment announced that Season 8: The Sphere is set for release tomorrow, Tuesday November 12th, 2013. The latest season will introduce the Voth.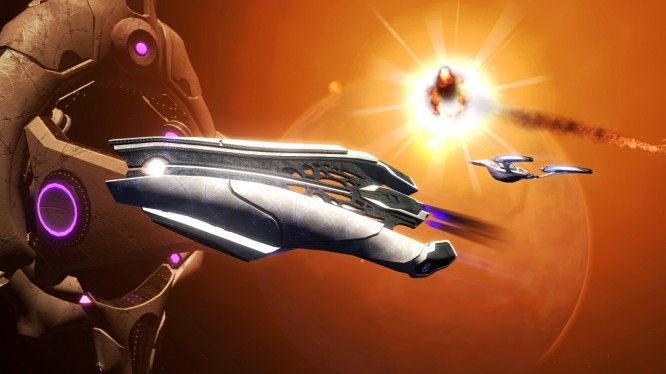 "We couldn't be more excited to announce the release date of Season 8: The Sphere," said Executive Producer, Daniel Stahl. "We continue to deliver free downloadable updates to the game and bring compelling new experiences to our players year after year.
We're also thrilled that Michael Dorn has reprised his role as Worf in not just our latest feature, but all of the previous Klingon episodes as well. Having another legendary Star Trek character lend their support for Star Trek Online shows our commitment to expand on the stories that make 'Trek' such a beloved franchise."
The latest feature episode, Sphere of Influence, is now live on servers for players to enjoy. To find out more about Star Trek Online, visit the game page.