Perfect World Entertainment's Star Trek Online has offered some great universes to explore. But with its latest update, it'll give Star Trek Discovery fans something they can truly savor.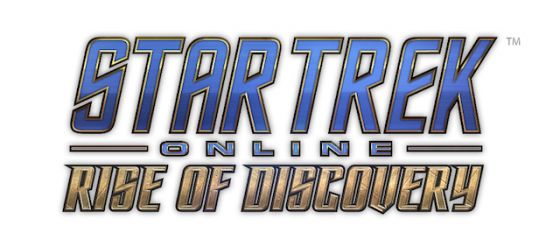 The latest update, titled Rise of Discovery, is set to launch on May 14 for PC, with a release sometime later this year for Xbox One and PlayStation 4. In it, new missions will be available, alongside a couple of familiar faces from the CBS All-Access show. These include Captain Gabriel Lorca (voiced by Jason Isaacs) and Commander Ellen Landry (voiced by Rekha Sharma).
"Star Trek Online players will fight alongside the U.S.S. Buran and learn what happened to both Lorca and Landry, before they joined the crew of the U.S.S Discovery. Rise of Discovery also introduces a brand new reputation and a ship system update that scales all Tier 6 starships to individual player levels, granting all Captains access to the game's finest vessels," the company noted in a press release.

"After the first season of Star Trek: Discovery drew to an exciting close, many fans were left with unanswered questions about Gabriel Lorca. Star Trek Online players can now uncover the truth behind the Federation captain's past through the eyes of his trusted commanding officer, Ellen Landry. Rise of Discovery takes place when both Lorca and Landry were assigned to the U.S.S. Buran, before they beamed aboard the U.S.S. Discovery. Players answer a distress call from the Federation starship after it sustains heavy damage from Klingon forces, led by J'Ula, the matriarch of House Mo'Kai. The attack leaves its sole survivor, Captain Lorca, stranded on a desolate ice moon littered with Klingon search parties. His fate now lies in the hand of Star Trek Online players, who must team up with Commander Landry to ensure his survival.

"The update also introduces a new Tier 6 reputation, – Discovery Legends – which allows players to earn Discovery themed rewards by completing Task Force Operations. Starting May 14, all of Star Trek Online's Tier 6 starships will be converted to player level-less scaling, allowing Captains with varying experience to command these powerful vessels at any time. Additional details on these game features will be revealed at launch."
You can check out the premiere trailer below. Here's hoping we get even more content down the road!
Related:
MMORPG
,
News
,
PC
,
Playstation 4
,
Star Trek Online
,
Xbox One