The Star Trek Online Season 14 console release has been officially dated. So now, PS4 and Xbox One players can soon get to experience the dulcet tones of LeVar Burton's voice. Oh, there's also some gameplay to be had, too.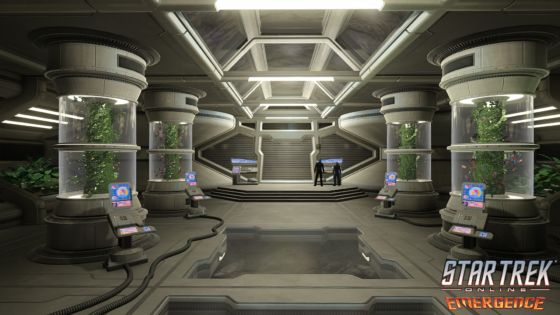 Season 14 – Emergence features actor LeVar Burton reprising his role as Geordi La Forge in the featured episode with the update, "Melting Pot". Captains will head to the Alpha Quadrant to take a tour of a joint colony formed by the Lukari and the Kentari. So naturally, the Tzenkethi won't be too far behind to cause trouble.
The new console season update also brings a new Fleet Holding and new Fleet Holding defense queues, a Tzenkethi Red Alert, a colony defense event, and the new "Miracle Worker" Primary Specialization.
It all arrives to PS4 and Xbox One players on Tuesday, November 14th. More details can be read on the Star Trek online website.
Our Thoughts
We're certain that Star Trek Online players are looking forward to the new free update, of course, but we have to wonder aloud if the console versions of the game will ever see its content releases arrive at the same time as the PC version. Presumably, there's some development time to make everything STO offers console-friendly that holds things back. Still, it'd be nice…
Source: press release
Articles Related to Star Trek Online
Star Trek Online Dishes Out Free Shuttles and Uniforms
Consoles Receive Star Trek Online Season 13.5
F2P Kingdom: Star Trek Online Free to Play is Just Fine
Related:
Console
,
Launch Date
,
MMO
,
News
,
Star Trek Online