Star Wars Celebration offered up a lot of new information for Star Wars gaming, including the reveal of Star Wars Battlefront 2, the newest version of the online multiplayer FPS title. Additional Star Wars Battlefront 2 details have come to light by way of a panel with the game's director along with reveals made on Twitter.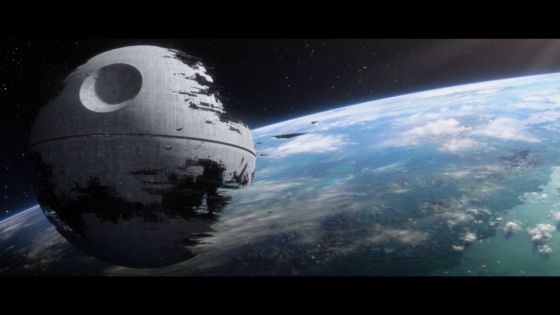 The panel in question was shared on YouTube, though EA is likely to take it down as a result of instructions to not record. The panel offers a look at the game's narrative direction. "I've always been a fan of the Dark Side," said game director Mark Thompson. "Sometimes the Empire is presented as this cold facade. You never really understand who they are as people. What's it like to grow up in the galaxy and have that perspective?"
The single-player campaign of Battlefront 2 will follow Iden Versio, a leader of the Empire's Inferno Squad special force. Reference to an "Operation Cinder" in a posthumous message from Emperor Palpatine is made during the panel, suggesting that the campaign will take players through the carrying out of this contingency plan through the eyes of Versio and her squad.
A peek at some of the melee combat was presented in the panel as well, showing off a sneak attack system similar to Battlefront 1's. Multiplayer will also feature a system with customizable droid companions, though specifics on these systems were not presented.
In addition to the reveals at the panel, EB Games has offered up information about "epic" abilities for the playable versions of Kylo Ren and Rey on the pre-order page of the Elite Trooper Deluxe edition of the game. References to the "epic" modifier seem to suggest that there will be some manner of RPG-style progression, though no confirmation is currently available.
What is confirmed through tweets from DICE associate design director Dennis Brännvall is that Battlefront 2 will feature a variation of the weapon cooldown/reloading system and the use of dedicated servers.
Star Wars Battlefront 2 is scheduled to release on November 14th.
Our Thoughts
There's a lot of information to mull over, but about twice as many unanswered questions. What we are intrigued by is the narrative direction of the single-player campaign and the inclusion of droid sidekicks to the multiplayer portion. We're looking forward to hearing about more from this game as we move towards November!
Source: WCCF Tech
Articles Related to Star Wars Battlefront 2
Star Wars Battlefront Online Co-op Coming with Skirmish Mode
Star Wars Battlefront Offline Mode Announced
New Star Wars The Old Republic Producer Announced
Related:
FPS
,
News
,
Online Shooter
,
Star Wars Battlefront 2