It feels like every hour this week I've been writing about Star Wars Battlefront 2 microtransactions and that's for pretty good reason; it's been the dominating topic among the game's community and a catalyst for ongoing discussion about loot crate practices as a whole. The latest chapter in this ongoing epic has been penned by DICE, announcing a temporary freeze on all in-game purchases.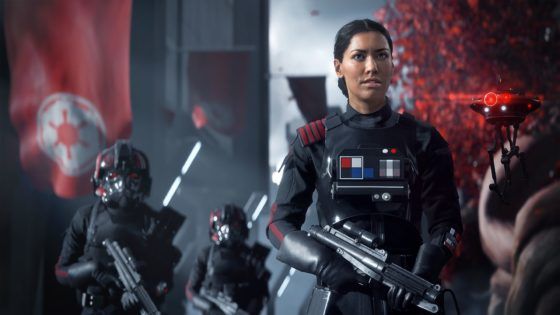 DICE GM Oskar Gabrielson made the revelation yesterday, admitting that the entire in-game purchasing system was implemented incorrectly. "We've heard the concerns about potentially giving players unfair advantages. And we've heard that this is overshadowing an otherwise great game. This was never our intention," opens the post.
As a result, all in-game purchases will be shut off and all character progression will be purely attainable by playing the game while the devs work on "listening, adjusting, balancing and tuning". The announcement does note that Crystal purchases will return at a later date, with more details on how microtransactions will work to be revealed later.
UPDATE – Nov. 17 12:52PM EST: In a conversation with an EA representative, USGamer is reporting that the new microtransactions model will seek to "strike a balance for those seeking an 'accelerated experience'", which appears to suggest that gameplay boosts will be returning in some form.
Our Thoughts
So there's two ways one can look at this: either this is a positive step and means big changes to Battlefront 2, or this is just a temporary reprieve put in place so day-one sales look nice and juicy for the investor board and then EA can spring a predatory microtransaction trap on buyers later. Which side of the equation do you fall? Or do you have some other thoughts about the matter? Does this change your mind about the game? Let us know below.
Source: official site
Articles Related to Star Wars Battlefront 2
Belgium is Investigating Loot Crate Gambling
Players Continue to Question Star Wars Battlefront 2's Progression System
John Boyega Summarizes the Features of Star Wars Battlefront 2
Related:
FPS
,
In-Game Store
,
Microtransactions
,
News
,
Star Wars Battlefront 2
,
Update