While the outrage from fans certainly started the fire, it was reportedly a finger-wagging from the House of Mouse that brought EA the heat. EA's decision to freeze the Star Wars Battlefront 2 store offerings came from the owners of the Star Wars license itself, Disney.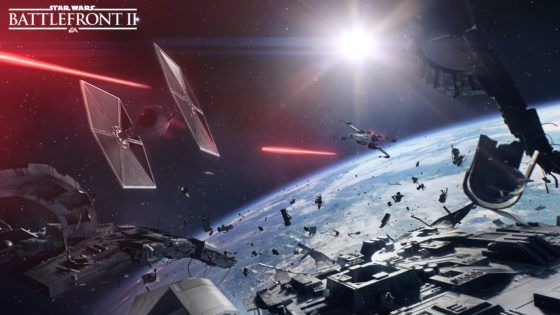 There were initial reports that seemed to suggest as much, but now word from The Wall Street Journal has indeed confirmed that Disney executives were upset at the mounting discontent directed at the multiplayer shooter. The report states that even Disney's CEO Robert Iger had gotten wind of the uproar and became "alarmed", but ultimately it was head of consumer products and interactive media Jimmy Pitaro's message to EA that led to the decision.
To the likely delight of over-starched suits in the investor's board, EA's forecast for 2018 doesn't appear to be affected deeply by the microtransactions stopgag, with an expected $5.1 billion in revenue for the fiscal year ending in March according to a filing to the Securities and Exchange Commission.
Incidentally, EA has also made tweaks to progression and loot crates for its open-world racer Need for Speed: Payback, which was facing similar outcry from fans and drawing parallels to practices applied in Battlefront 2. A post to the series' subreddit details a number of adjustments including increased REP and Bank rewards in Bait crates, after events, and for competing against a Roaming Racer, and an increased chance to see Air Suspension in Shipments.
Our Thoughts
This pretty much lends just a bit more weight to the assumption that EA will once more open its maw and attempt to eat every wallet within reach once Battlefront 2's launch has passed and the upcoming Star Wars film's launch hype cools. We're desperately hoping to be proven wrong, of course, but we're also not going to hold our breath.
Sources: The Wall Street Journal, Need for Speed subreddit via IGN
Articles Related to Star Wars Battlefront 2
Star Wars Battlefront 2 Temporarily Closes the In-Game Store
DICE Details Credit Cost Shift for Star Wars Battlefront 2 Heroes
John Boyega Summarizes the Features of Star Wars Battlefront 2
Related:
Industry
,
Multiplayer
,
News
,
Online Shooter
,
Star Wars Battlefront 2