With May 4th, known around the world as Star Wars Day, only a couple of days away, EA has announced their Star Wars Day plans for their Star Wars titles; shooter Star Wars Battlefront, MMORPG Star Wars: The Old Republic, and mobile game Star Wars: Galaxy of Heroes.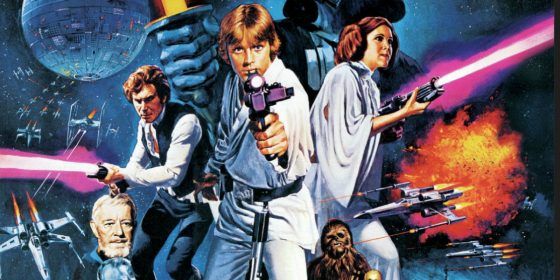 Star Wars Battlefront will reward players who log in on May 4th with a free stack of 4,444 credits. In addition, a new Hutt Contract will be available that gives players the chance to pay an entry fee in credits, and to then complete bounty hunt type missions to earn rewards. Lastly, EA is offering a free 4 hour PC trial on May 4; beginning at 11 AM, PST, players can get a copy of the game from Origin and try it out. With regards to the trial version, only the base game will be playable; the DLC that is currently available will not be part of the trial version.
Star Wars: The Old Republic will allow players to play the Knight of the Fallen Empire expansion for free between May 4th and May 30th, 2016. Logging in between now and May 4th will also award players with a special pet, a miniature M4-I6 Zakuulan Astromech droid. Additionally, between May 3 and May 10, 2016, characters in The Old Republic will earn double experience, PvP commendations, double starfighter requisitions, and double legacy experience.
And lastly, even Star Wars: Galaxy of Heroes is getting in on the Star Wars Day fun. The popular mobile strategy game is offering a 25 percent discount on crystals, the game's premium currency, on May 4th. Also, from April 30 until May 5, a different game mode will provide double rewards every day.
Our Thoughts:
It's fun to see how Star Wars Day has become a well known date over the years, and it's really cool to see how EA implements it into the various Star Wars games. As a completely non-sequitur aside, the phrase "May the Force be with you" prompts a very, very specific response to those of us who grew up Catholic.
Source: Gamespot.com News Article
Related:
EA
,
News
,
Star Wars
,
Star Wars Battlefront
,
Star Wars Galaxy of Heroes
,
Star Wars The Old Republic