Star Wars the Old Republic's Rise of the Emperor update goes live in game today, introducing the ancient Sith planet of Ziost where players will battle alongside Lana Beniko and Theron Shan to stop the escaped former Sith Emperor.
This continuation of the Shadow of Revan story is available to players who have reached the level 60 cap from purchase of the most recent expansion. The Sith Emperor has targeted Ziost to extend his dark power, inflicting chaos on civilians with the possession of his pawns. Lana Beniko, Minister of the newly formed Sith Intelligence, and Theron Shan, a spy for the Galactic Republic, are trying to stop this chaos from getting any worse and players must join forces with them to stop the Emperor.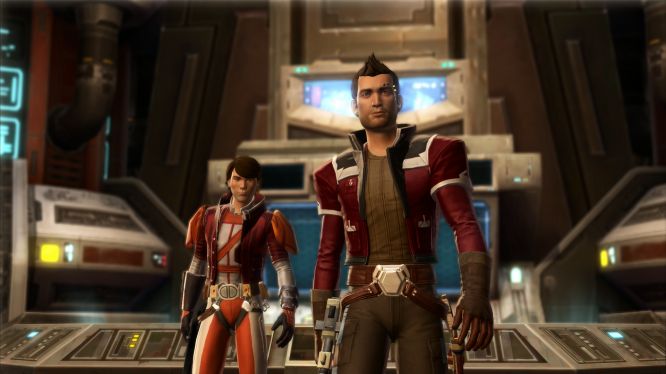 In addition to this, May 4th is coming, and in acknowledgment of this special occasion, players who log in before May 4th will receive an M4-1S Astromech Droid, which will be delivered by in game mail within 24 hours after the promotional period. Subscribers will be able to level much faster during this time as the 12x Epic Story XP Boost makes its return, also bringing reduced cool down on quick travel options and increased commendations to make gearing up even easier. This can be toggled on and off and it will last until this Fall.
Source: Star Wars the Old Republic official site: 1, 2
Related:
MMORPG
,
News
,
Patch
,
Star Wars The Old Republic