I don't know about anyone reading this, but sometimes I think back to a game's launch date and immediately feel old. That feeling is striking all over again with news of the StarCraft 20th anniversary events that will be covering the entire range of Blizzard titles in celebration of the RTS' launch.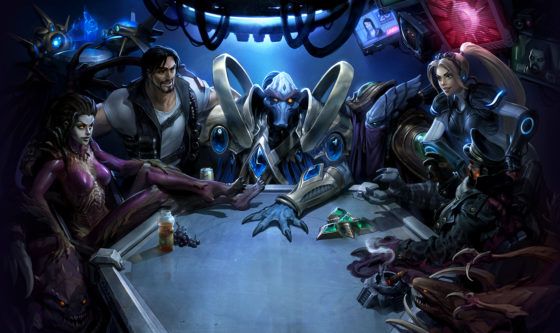 As of March 31st, StarCraft will be 20 years old and fans of the title will get to commemorate the occasion with some unique in-game items regardless of whether they play the RTS or not.
In addition to the events across Blizzard's portfolio, players of StarCraft itself are getting some freebies as well. StarCraft 2 players will get a variety of console skins, portraits and decals; while StarCraft Remastered players will get faction-based console skins and can enjoy a sale on the RTS between March 6th and March 30th.
Fans can also look forward to special livestreams on March 30th and 31st with personalities from the game "old and new" and special game rewards for those who watch the channel all through the month. Finally, a short film will debut on March 31st chronicling the game and its impact on players.
Most of the celebrations start on Tuesday, March 6th, though some run on different dates and otherwise have limited time schedules. A special web page has been created to keep track of it all and a trailer marking the celebration can be seen below.
Our Thoughts
Congratulations to Blizzard and the StarCraft team for 20 years' worth of RTS gaming. It's undeniable how impactful StarCraft has been to both players and the overall RTS genre and we're looking forward to the upcoming celebrations.
Source: press release
Articles Related to StarCraft
StarCraft 2 Free to Play is Now Live
Female StarCraft 2 Player Earns Historic Win at IEM Pyeongchang
Blizzard Rewards Fan for Returning StarCraft Source Code Disc
Related:
Anniversary
,
Event (In Game)
,
Event (Real Life)
,
News
,
RTS
,
Starcraft