"Epic siege battles are something we've all longed for in RIFT," starts the blog post, which goes on to detail one of the new Starfall Prophecy Fortress Sieges coming to the RIFT expansion.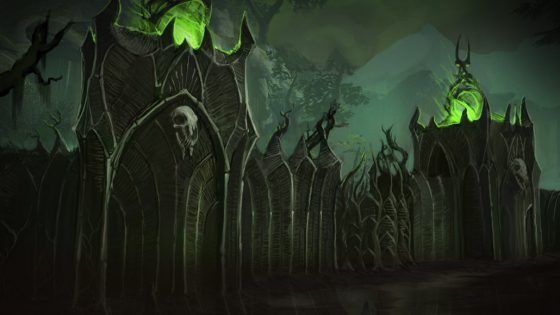 Fortress Sieges are described as content available to solo players, groups or ten-player raid teams, with Fortresses scattered across the entire Comet of Ankhet area. Taking on a stronghold will be no mean feat, as a variety of objectives will need to be completed in order for a Siege to be successful.
The blog details each phase of the event, starting with the destruction of Planar Anchors, breaching of inner defenses and meeting up with the boss of the Fortress through a central portal. Those who emerge victorious will be well-rewarded, though specifics of what loot is offered after completing a Siege were not provided beyond "riches".
The romantically written breakdown of Fortress Siege content can be read here.
Our Thoughts
Fortress Sieges sound like a great variant on the existing Rifts in the game with hopefully a far more epic scope. While the description of the content is certainly stirring, we'll have to wait and see what the gameplay actually looks like. Consider us interested, though!
Your Thoughts
What are your feelings about Fortress Sieges? Is this a part of content you're looking forward to in the Starfall Prophecy expansion? Give us your thoughts in our comments.
Source: official site
Articles Related to RIFT
RIFT Autumn Harvest Opens Halloween-Themed Planes
RIFT: Starfall Prophecy Open Beta Delayed Until Next Week
RIFT Previews Rogue and Primalist Legendary Powers
Related:
Content
,
News
,
Rift
,
Starfall Prophecy