RIFT's latest expansion is now entering a new phase with the beginning of the Starfall Prophecy open beta and the reveal of the expansion's launch date.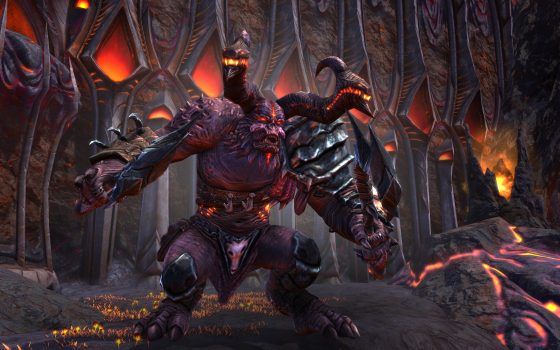 The expansion marks the first premium DLC to the MMO since its conversion to free-to-play in 2013 and features a new level cap, five new zones, two new dungeons, a variety of technical improvements and other new types of content. The open beta will allow players full access to everything whether you're an existing player or not.
The Starfall Prophecy expansion is set to go live on November 16th, and is being offered in a Standard Edition for $39.99 or a Deluxe Edition for $59.99, which adds an Ethereal Drake Mount, Asha Catari's Raiment and the Ring of Ahnket character portrait.
A recent video showing off the new zones coming in Starfall Prophecy can be seen below.
Our Thoughts
With all of the new content and features arriving to RIFT, Starfall Prophecy is looking like one of the MMO's biggest and best expansions yet. We hope that players enjoy themselves in the open beta and that the new expansion does well!
Your Thoughts
What do you think about Starfall Prophecy? Will you be joining in the open beta? Have you already pre-ordered? Tell us below in the comments.
Source: press release
Articles Related to RIFT
RIFT Autumn Harvest Opens Halloween Themed Planes
RIFT Preview Rogue and Primalist Legendary Powers
RIFT Showcases the Gedlo Badlands in a Starfall Prophecy Zone Preview
Related:
Expansion
,
Launch Date
,
News
,
Open Beta
,
Rift
,
Starfall Prophecy