Steam has reached a new concurrent user record! Already one of the most established platforms in gaming, it simply doesn't stop beating it's own, already very impressive, records. Yesterday, more than 12.3 million people were logged into the service at the same time. This represents a new all-time high, and even surpasses the 10.7 million concurrent users Steam had back in October. Though the Christmas-New Year week is almost definitely one of the factors involved in the massive amount of people online at the same time, it's a great milestone for the digital platform which seems to be growing by the day.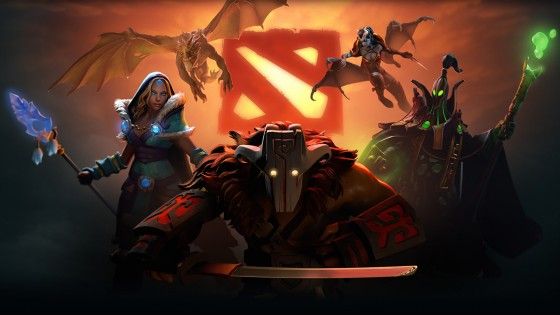 Steam is one of the most prominent platforms in all of PC gaming with more than 125 million registered users and 6,000+ games in its library. Top titles include competitive gaming giants Dota 2 and Counter-Strike: Global Offensive, but also single player games such as the recently released Fallout 4. You can see the top 10 Steam titles and their playerbase in the image below.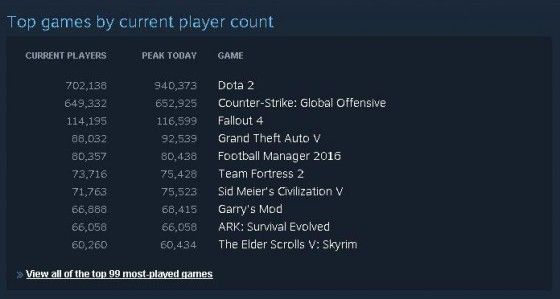 Our Thoughts
With Steam's massive growth and ever-expanding list of exclusive titles, it's no wonder that more and more people start to discover the digital gaming platform. Whether you like multiplayer games or single player games; Steam has it all, and they're not too shabby about their discounts either! We certainly spent some hours looking for a sweet deal over the holidays, so we can't say we're surprised that others did as well.
Source: Gamespot
Related:
Milestone
,
News
,
Platform
,
Record
,
Steam