Publisher Paradox Interactive and Wargame developer Eugen Systems have a new WWII-based tactical game on the way. Steel Division: Normandy 44 unveiled itself in a press release today with information on the game and its features.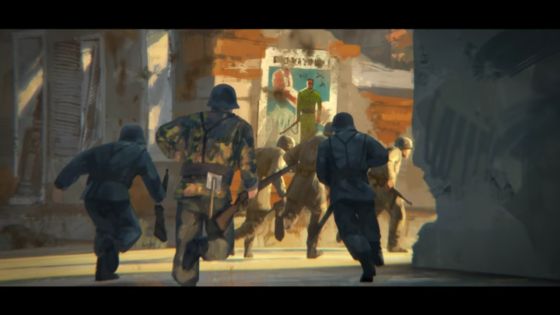 Steel Division: Normandy 44 will give players command of over 400 units in either online battles of up to 10 v. 10 or single-player campaign play. Attention to detail is the hallmark of the game's setting, with period-accurate aerial recon photos used for the game's maps and historically accurate recreations of tanks, troops, and vehicles included.
Battles will run in real-time and play out over three distinct phases that will introduce different units over time and are meant to simulate real-world army movements. According to the release, cunning and strategy will win the day over raw firepower, as positioning and maneuvering will bring victory and lost units will bring tactical disadvantages.
Steel Division: Normandy 44 is due to release later this year on PC. More can be found on the game's official site, and a trailer can be viewed below.
Our Thoughts
It all sounds very good, but the proof is always going to be in the actual gameplay. The pedigree of Eugen Systems is not something to balk at, and we're sure that strategy gamers would love to see an RTS that emphasizes tactics over unit numbers. We'll just have to wait and see!
Your Thoughts
What do you think of Steel Division: Normandy 44? Are you excited for this RTS game or have you heard these promises before? Let us know in the comments section.
Source: press release
Articles Related to Steel Division: Normandy 44
Free Strategy Game King of Avalon Launched on Mobile
Annoucing Free Browser Game Liberators: A WWII Strategy Epic
The MMO Alpha and Beta List: February 27, 2017
Related:
News
,
Online RTS
,
Steel Division: Normandy 44
,
Strategy