Warhammer 40,000 Eternal Crusade's Lead Level Designer Steven Lumpkin has become the latest in a string of developers to leave Behaviour Interactive for new opportunities, following Studio Head Miguel Caron and Lead Programmer Patrick Balthazar. Lumpkin states in Twitter app 'TwitLonger' that he will be leaving Warhammer 40,000 Eternal Crusade in a week's time, though does wish the game well as he says that Behaviour Interactive are "well positioned to deliver a strong Founder's Access. I look forward to battling alongside you all when it gets into our hands later this year."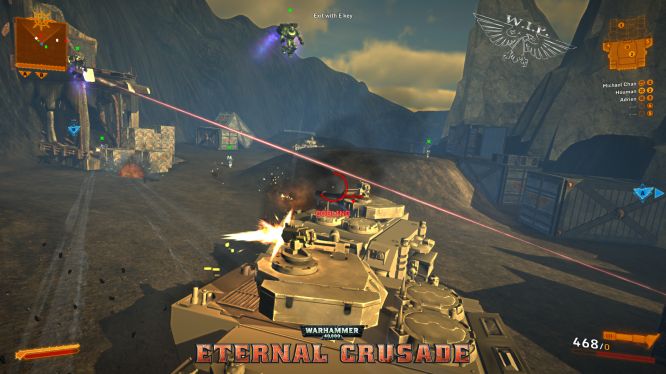 As for where Lumpkin will go next, all he has to say is:
"I'll be working for a young games studio in Montreal. I think you'll be excited when I can finally tell you about the project- I know I am."
We're glad to know that he will be remaining within game development and look forward to discovering what this project might be. There seem to have been no difficulties between him and Behaviour Interactive, though nevertheless, it is sad to see the Warhammer 40,000 Eternal Crusade losing people.
With Warhammer 40,000 Eternal Crusade losing so many key developers in such a short amount of time, what can we expect next? Currently all we can do is speculate so best to just wait and see as there is no point in fear-mongering.
Source: TwitLonger
Related:
Behaviour Interactive
,
Industry
,
News
,
Warhammer 40k Eternal Crusade