The newest zone for Legion is shown off in a Stormheim preview, showcasing a mountainous land dominated by the vrykul.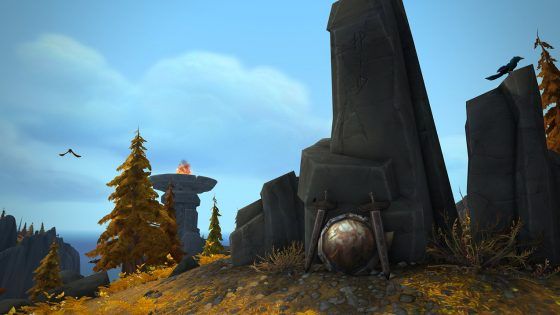 The zone itself carries an overall sense of dread due to described basalt rock formations and a heavy cloud bank that covers the region. "I would describe the ambience of the zone as dramatic," says game designer Don Adams. "There are really big, dramatic cliffs. The Halls of Valor loom over the whole zone, and you can almost see it from everywhere. The mountain is right there, and there's a crazy storm swirling over it. It's filled with really dramatic vistas and cliffs."
The lore of the area is discussed as it describes the presence and temples built by the vrykul and also details why people should start in the zone. "Basically, when we set out to do Stormheim our general goal was to try and create this Norse epic where the player is the character in the middle of it," says associate game developer Trevor Huwe. "So if you're a fan of Vrykul culture, if you want to learn more about the Kvaldir, if you dig dragons…"
The complete preview can be seen here.
Our Thoughts
The entire zone sounds like the sort of imposing, overpowering region that will give players a sense of heroism. We're looking forward to checking out the new zone and learning more about the vrykul.
Your Thoughts
What are your thoughts about the Stormheim zone? What will you be looking forward to doing when you're visiting the zone? Tell us what you think below.
Source: Official site
Articles Related to World of Warcraft
World of Warcraft Beginner's Guide: Servers
World of Warcraft Beginner's Guide: Horde Faction and Races
World of Warcraft's Demon Invasions are Genius!
Related:
Legion
,
News
,
Preview
,
World of Warcraft