Another Daybreak casualty has come to light as Storybricks announces its final farewell to the world. Due to be the company to bring indepth Artificial Intelligence to the world of EverQuest Next, it seems as though this brilliant idea was really too good to be true as the closure of Storybricks is now official.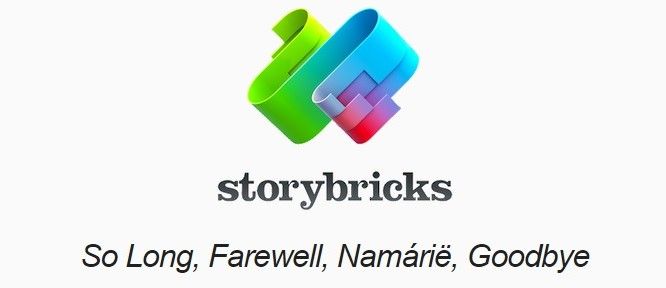 Speaking in their farewell letter, Rodolfo Rosini (co-founder of Storybricks alongside Stéphane Bura) stated that they had been trying to go beyond video games with their Artificial Intelligence ideas, however, the effect that the increased schedule was having on them and their families led to their decision to move beyond Storybricks to other projects. He also added:
"It was our own decision and Sony Online Entertainment (now Daybreak Games) bears no fault for it. Sony Online Entertainment had been up for sale for a long time so our exit had no connection with the Columbus Nova acquisition."
Believe what you will, but this comment reveals that whatever happened with SOE, Storybricks may well have been in trouble for quite a while, as Rosini goes on to say that the closing of the company happened over the course of several months which allowed its staff to find work elsewhere. They tried very hard to sell Storybricks, but "did not find an agreement with the buyers [they] wanted." Most of the technology itself is confirmed to still be co-owned by Daybreak, so that will most likely live on in some form in whatever incarnation EverQuest Next takes, at the very least.
The really interesting and sad part of this farewell letter, however, is the few paragraphs at the very end wherein Rosini reveals that Storybricks tried very hard to purchase Daybreak Games, with the aid of an investment banking firm as proxy, despite being just a 10-person-strong company. They had plans to turnover senior management, who they had been interviewing, which is where they would have cut the strongest as they agree that cuts very much were needed for the company to go forward. However, it wasn't to be as they found Sony Japan's terms unacceptable and by the time Columbas Nova were offered very different terms, the investment firm that Storybricks were using had moved on. They ended their letter by saying, "We really did try our best. And our best was not enough." Very sad news, indeed.
Source: Farewell Letter
Related:
Closure
,
Everquest Next
,
MMORPG
,
News
,
Storybricks